The $10 Body Cream That Makes Ashley Graham Feel Like She's At A Spa
Plus, the model spills her other skin care and makeup MVPs.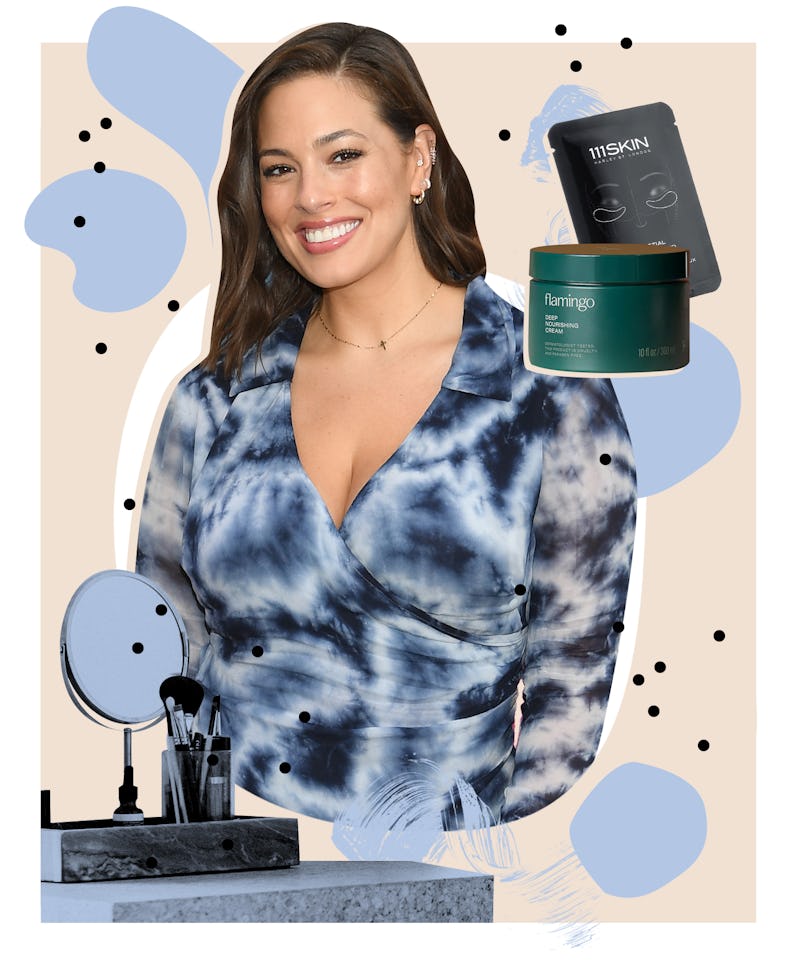 Dimitrios Kambouris/Getty Images
In Bustle's Beauty Detail, we dive into the beauty bags of our favorite talents for intel on the rituals that keep them glowing and the MVPs (most valuable products) they can't live without. Here, Ashley Graham tells Bustle about her skin care faves and the DIY remedy she turned to for postpartum hair loss.
Ashley Graham's beauty routine has, uh, changed a bit since she became a mom in February 2020. "It's pretty much just whatever goes now," she tells me over Zoom. "I don't care as much. [There's] just not as much of an emphasis on spending an hour in the morning and evening on it." She's big into efficiency these days: "I love a product that's multipurpose," she says. "But my life revolves around [my son] Isaac now in a lot of ways."
Though her schedule is hectic (a recent partnership with body care brand Flamingo is just one of the many things that has kept her busy), the body positivity activist has stayed committed to her daily skin care regimen. "No matter what, I wash my face [and] I put on my serums and moisturizer," Graham says. "I keep it very streamlined, but I add SPF in the morning. A few days a week, I exfoliate. I'll do a mask for some extra TLC — and every three weeks to a month, I get a facial."
As for the rest of Graham's self-care routine? She tells me that her ritual could include anything from prayer and meditation to yoga. "Then," she says, "when Isaac goes to sleep [around] 7:30 p.m., it's my 'me time.' Am I going to watch four episodes of The Handmaid's Tale in one sitting? Yes."
The model, who's known for being refreshingly transparent about the importance of mental health and body acceptance, also created a self-love challenge on TikTok that went viral. "It's important to remember to love yourself," she says. "Everybody's had a hard year and we need more love in this world."