45 Cheap, Comfy Pieces That'll Make You Look So Damn Good
Look polished while keeping things cozy — all for $40 or less.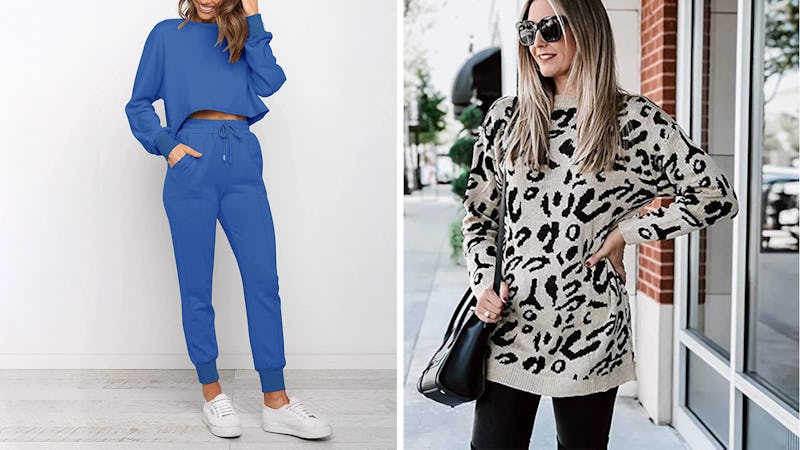 We may receive a portion of sales if you purchase a product through a link in this article.
Let's be honest, just getting dressed to go out feels impossible at times when the weather is foul. The number-one priority should be staying comfortable and cozy, obviously, but you also want to look and feel your best, right? It's a recurring conundrum, to say the least.
Happily, there are plenty of comfy pieces that'll make you look so damn good — without breaking the bank account. But, like many things in life, it's a tedious task to find the crème de la crème. In fact, scrolling through hundreds of product pages, consulting the reviews, and reading through the descriptions for key features could take hours on end. Luckily, 45 options have already been vetted for you — and they're listed below, courtesy of the ultimate one-stop shop: Amazon.
Here, you'll find a plethora of must-haves that are equal parts stylish and practical. Expect everything from the perfect turtleneck that skims your frame to jeans that legitimately feel like leggings, along with effortless dresses that'll look amazing with over-the-knee boots and dressy sandals alike.
Ready to take a peek? Ahead, check out the best affordable Amazon fashion that'll make you look polished while keeping things cozy — all $40 or less.
This article was originally published on