11 Cotton Candy Perfumes That Smell Summery & Sophisticated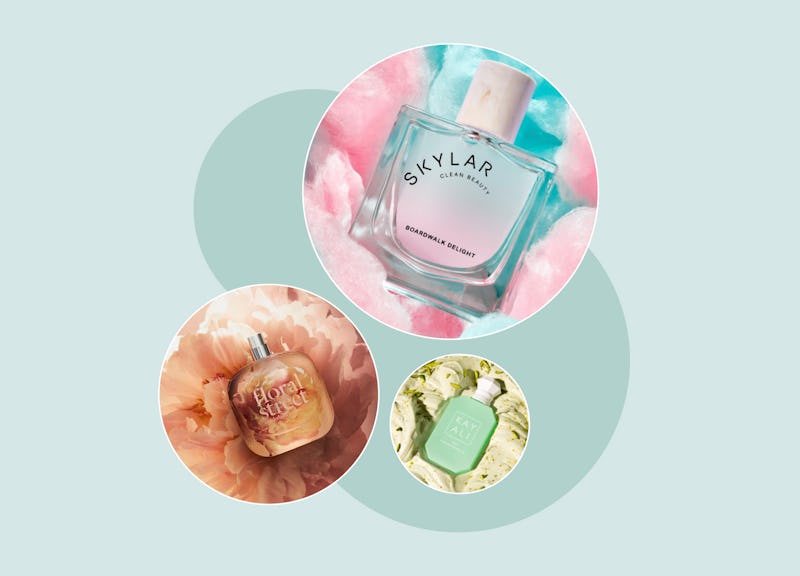 We may receive a portion of sales if you purchase a product through a link in this article.
And just like that, the refreshing vibes of spring are being replaced by the vibrant, carefree feels of summer — and with it, most fragrance lovers of the world are looking at the change of season as an opportunity to expand their scented wardrobe.
As spring is most often associated with perfumes filled with florals — like timeless roses, of course, or even the more fresh and youthful honeysuckle flower — summer is no doubt defined by a certain playfulness. In other words? It's time to breakout the dreamy gourmand aromas that are irresistibly yummy.
ICYMI: Gourmand scents are essentially considered to be sweet, with fragrance notes that are edible. Think the nostalgic scent of vanilla that is reminiscent of birthday cakes, or even decadent and delicious treats like smooth honey, chocolate, caramel, and more.
Perhaps the most underrated gourmand note that brings to mind summertime carnivals of childhood is cotton candy (or, as those in England say, candy floss). And while it may seem juvenile or much too sweet for a daily scent, when paired with a complexity of more mature ingredients, the effect can be surprisingly mature and mesmerizing.
To add a little extra sweetness into your life, here are 11 cotton candy perfumes to spritz on all summer.