Emily Ratajkowski's Red Eyeliner Is The Most Unexpected Summer Makeup Inspo
The look marks a new era for the model.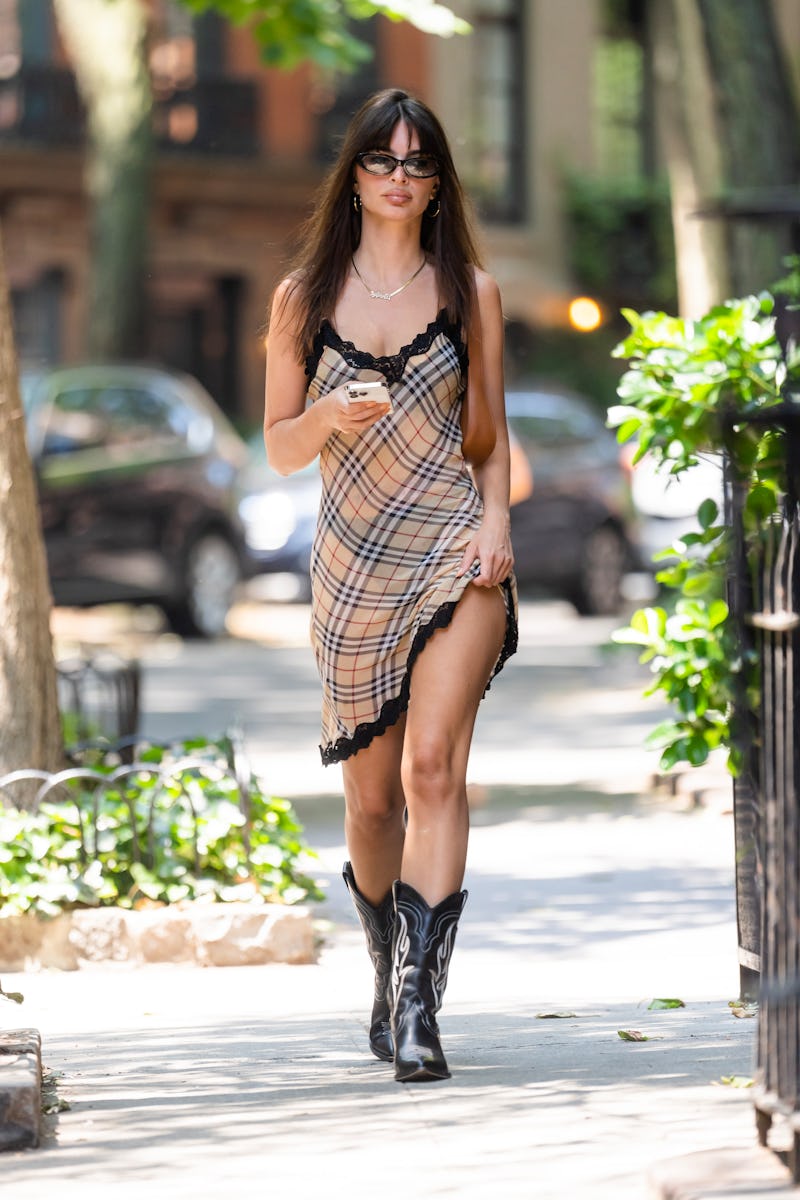 Gotham/GC Images/Getty Images
Spring is suddenly on its way out in lieu of those warm, carefree days of summer. And while the makeup trends of the hottest season are all about minimal effort with major impact — i.e. lightweight, dewy complexions, radiant blush, and a more understated brow — there is one unexpected hue that top makeup artists in the industry tell Bustle there will be a lot of.
I'm talking vibrant pops of color thanks to scarlet-hued lips, red blush instead of the more popular shades of pink, and even some "red nail theory" red nails, too. Of course, shades of red in the world of glam are so often associated with the holidays and chillier winter months. Though in celebrating her June birthday this week, Emily Ratajkowski has officially cemented the bold trend for summertime with red eyeliner that give that sultry, dark feminine energy.
It's unclear whether the international supermodel, podcast host, and best-selling author enlisted the help of a makeup artist for the celebratory glam (or created the look herself). Nonetheless, her warm brown eyes are made all the more intense with a subtle siren eye created with red eyeshadow, as well as a lighter, dewy red pigment on her eyes' inner corners.
Yanni Peña, a NYC-based makeup pro whose work can be spotted all over runways, previously predicted that red would be all but taking over the summer months, a resurgence in coral lipstick and peach-toned blush is also set to make a comeback.
Peña notes that "whether it's red lipstick, blush, or eyeshadow — red is a fun and versatile color that can be pulled off by many" — and Ratajkowski is the latest to embody that sentiment.