Girls Inc. Alumnae Teamed Up With Top Makeup, Culinary & Dance Experts For e.l.f. Beautyscape — The Remix
The second of a three-part series documenting Beautyscape — The Remix.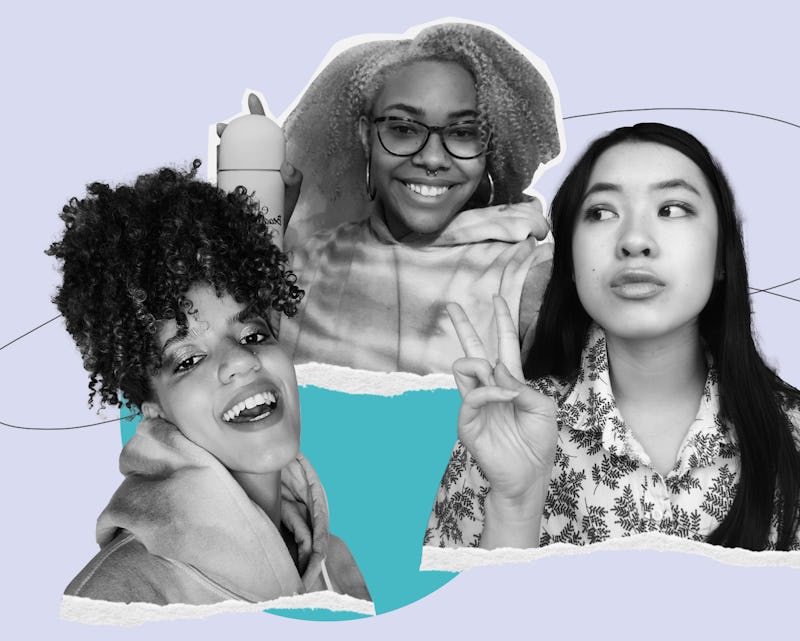 Courtesy of talent
You can't have a Beautyscape experience without a cast of incredibly talented experts, and this year has been no different. For our second installment documenting e.l.f. Cosmetics Beautyscape — The Remix, we're giving you an inside look into the exclusive curriculum courses as experienced by the Girls Inc. team. Quick refresh: Three Girls Inc. alumnae were selected to take part in this year's competition, in partnership with Universal Music Group and Brands (UMGB) and Girls Inc., which is all about celebrating the natural synergy between music and beauty. More about that here.
The elective-like Beautyscape curriculum classes were led by renowned artists and experts in the makeup, movement, and culinary worlds, with the purpose of helping the participants better understand the common thread between art, makeup, and music. "The courses all linked back to key themes of music — loud, explosive, and high energy — in some way," says Joleena Mundy, a student at Indiana University. They included a cooking class led by Chopped champion Kia Damon, a dance class taught by 305 Fitness founder Sadie Kurzban, and a makeup master class guided by celebrity makeup artist Michael Anthony. "For my cooking class, we made a zesty ceviche dish; the dance class was Latin-inspired and very high energy, and during the makeup class, we learned how to recreate a bold, expressive eye look," says Mundy.
One of the main takeaways for Nina Ho, a student at the University of California, San Diego, was the mutable quality of art. "I appreciated this opportunity so much, because not only did I get to work with beauty enthusiasts and music artists to see how a campaign comes to life, but I also got to experience firsthand how different forms of art manifest in cooking, dance, or makeup." One example was during Ho's cooking class with Chef Kia, where they took a humble hash brown recipe and transformed it into something fresh, creative, and unexpected. "She took this very simple dish and elevated it with crème fraîche and caviar," says Ho. "You could tell she really put her heart and soul into the food." Aryana Richardson, a student at George Washington University, was at home during her culinary course when her mom asked her what cooking has to do with makeup: "I responded, 'The arts are so intersectional. It has everything to do with makeup! You can use food or makeup or music to express yourself.'" Case in point: Even though Richardson's dish didn't turn out exactly the way Chef Kia's did, it was still her own.
The women not only gained technical skills and the confidence to experiment with makeup ("I learned how to angle your brush while applying mascara — if you hold [it] vertically, you get that chunky lash look," explains Mundy.) but also perspective. "In the beginning of the courses, I was really nervous to speak. I had a bit of imposter syndrome. There were people in the room with so much experience, and then just little me from Indiana University. But I knew I was chosen for a reason," says Mundy.
Reflecting on what she learned from the Beautyscape programming, Ho summed things up, well, beautifully:
Something I've been able to hone in on more personally is realizing creativity is a process not an end goal — [it's about] being able to experiment more, have fun, and not take things too seriously. It's like looking at an eyeshadow palette and realizing you can do a lot with 20 colors. Possibilities are endless! Try and fail, see what works for you, see what you connect with personally and spiritually. e.l.f taught me to put my best face forward.
Next steps for the women include meeting with their respective UMGB artist to begin working with them on their e.l.f. makeup collection... but more on that later. Pretty cool, huh?
This post is sponsored by e.l.f. Cosmetics.