The 20 Best Golden Globes Red Carpet Looks Of All Time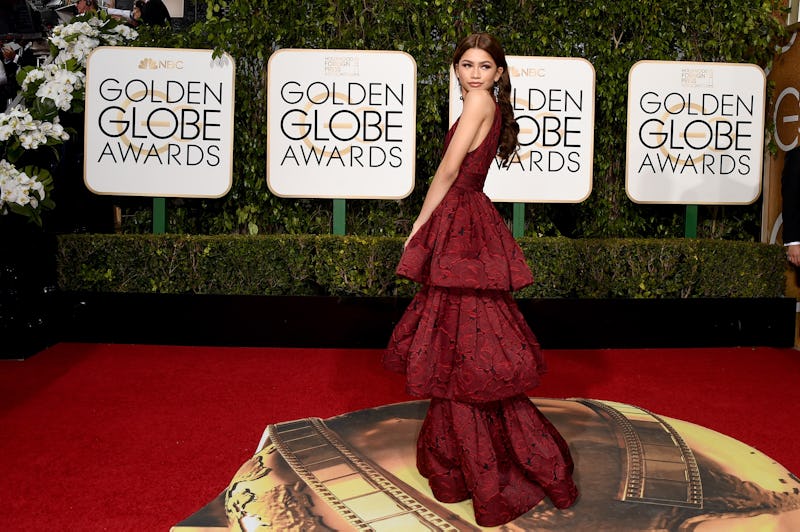 Jason Merritt/TERM/Getty Images Entertainment/Getty Images
The 2021 Golden Globes red carpet is nearly here. On Sunday, February 28, nearly two months later than originally planned, hosts Tina Fey and Amy Poehler will take two stages in NYC and California respectively. The comedy duo will host the award show for the fourth time over the last decade, though it will look different than it has in years past.
Though the show must go on, there is one thing that will be far from traditional this year: the red carpet. While fans hope celebrities take to social media to share their festive looks that evening, they won't be walking down a runway with dozens of photographers flashing bulbs in their direction.
In anticipation of what is to come, it's time to take a walk down memory lane. Marilyn Monroe's jaw-dropping black sequin gown is just as current today as it was nearly 60 years ago. Everyone from Angelina Jolie to Jennifer Lopez embraced the cutout and figure-hugging trends of the '90s, while Reese Witherspoon opted for a knee-length shift dress in the 2000s that still stands out from the crowd. Cher wore a bra top at the height of the '70s, while Zoë Kravitz opted for playful polka dots in 2020.
Ahead, find the best red carpet looks in Golden Globes history — from Marilyn Monroe to Billy Porter and everyone in between.