The Game-Changing Hair Product Hayley Kiyoko Swears By
The singer-songwriter shares her beauty must-haves and the special meaning behind her new fragrance.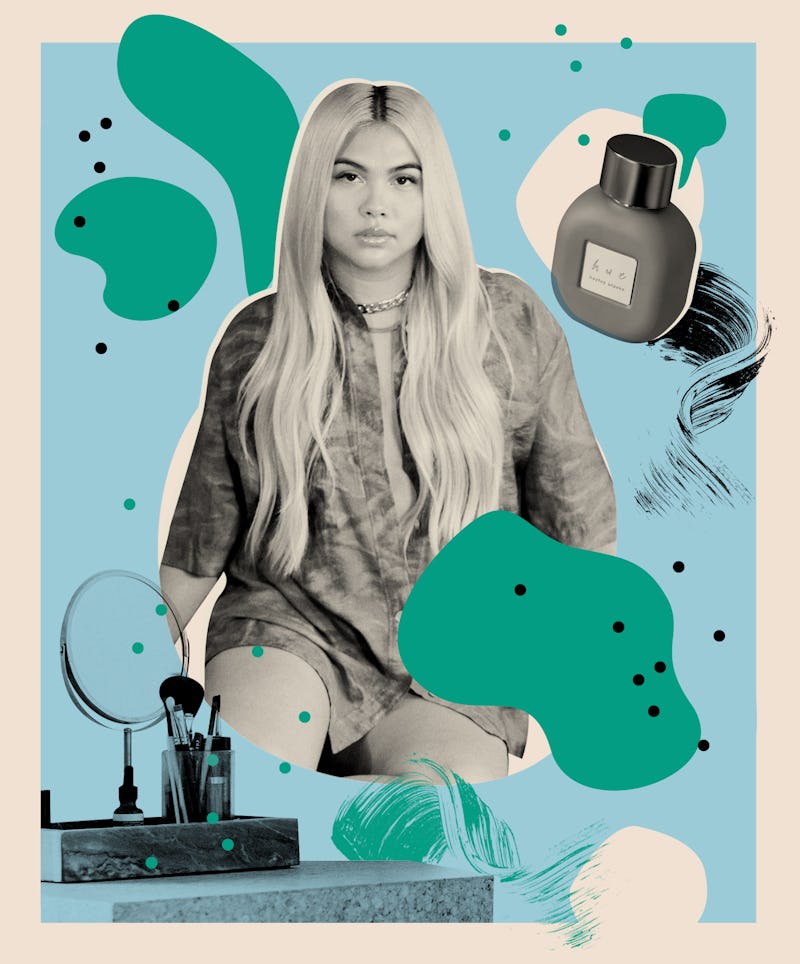 Trevor Flores
In Bustle's Beauty Detail, we dive into the beauty bags of our favorite talents for intel on the rituals that keep them glowing and the MVPs (most valuable products) they can't live without. Here, Hayley Kiyoko tells Bustle about her newly-launched gender-inclusive fragrance and how she's using makeup to get through quarantine.
The sweet, refreshing scent of Elizabeth Arden Green Tea triggers strong memories and emotions for singer-songwriter Hayley Kiyoko. "I think back to when I was a closeted teenager, knowing that my perfume was giving me that layer of armor and support as I was still navigating my sexuality," Kiyoko tells me over the phone. "Fragrance gave me validation when I was lacking in my social skills or in my romantic life."
So in the middle of a global pandemic and finishing her long-awaited sophomore album, Kiyoko created her first perfume with Slate Brands. Hue, available now, is a gender inclusive fragrance that combines the traditionally more "feminine" fruity floral notes with musk, which is typically reserved for "masculine" scents — but Kiyoko believes they should be able to exist together in one bottle. "When you think about identity, we're all different hues of the spectrum, so I want to celebrate that," she says. And Kiyoko picked the bottle's bright red, matte design for a reason: "Red symbolizes bravery and passion, but it's also vulnerable and volatile — something that I can relate to."