How To Create A Sustainable Wardrobe, According To Fashion Influencers
Aja Barber, Charlotte Williams & more share their top tips.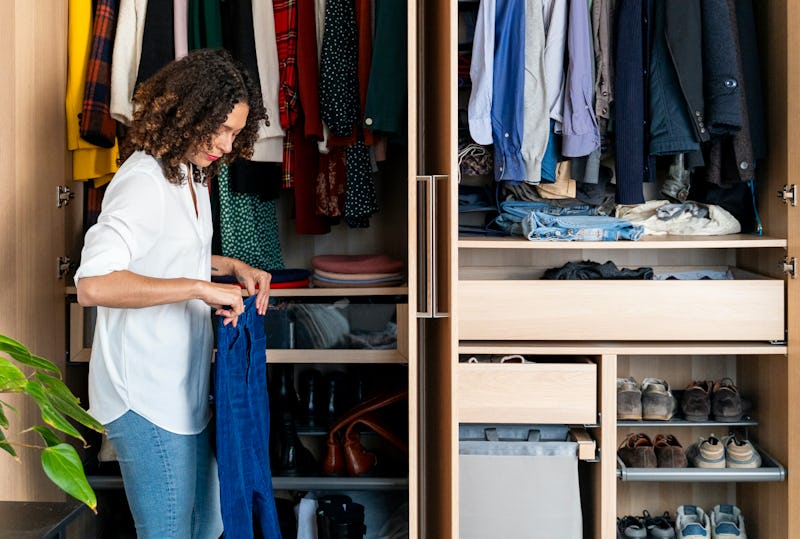 Westend61/Getty
Here's a question few ask themselves: when you look at your wardrobe, are you proud of what's inside? There are no judgements here. The most common attitude towards shopping is to buy lots and buy often. But at what cost? As we continue to learn more about the devastating effects of fast fashion and throwaway culture, the need for sustainable style feels more important than ever.
This month, in an effort to reduce the amount of clothing ending up in landfills (roughly 13 million items per week), Oxfam is challenging shoppers to exclusively buy secondhand with its new campaign #SecondHandSeptember. But what other practical steps can we take to build a more eco-friendly wardrobe? While we all want to do our bit, ethical style can feel tricky and expensive and many people feel alienated by the concept.
With this in mind, I spoke to five fashion influencers to learn how we can all make better choices. This list comprises people who have mastered the art of ethical shopping as well as those who have only recently begun on their path to sustainability, each of them offering a unique perspective on this complex topic.