7 Expert Tips For Finding The Best Mascara For Your Eyelash Type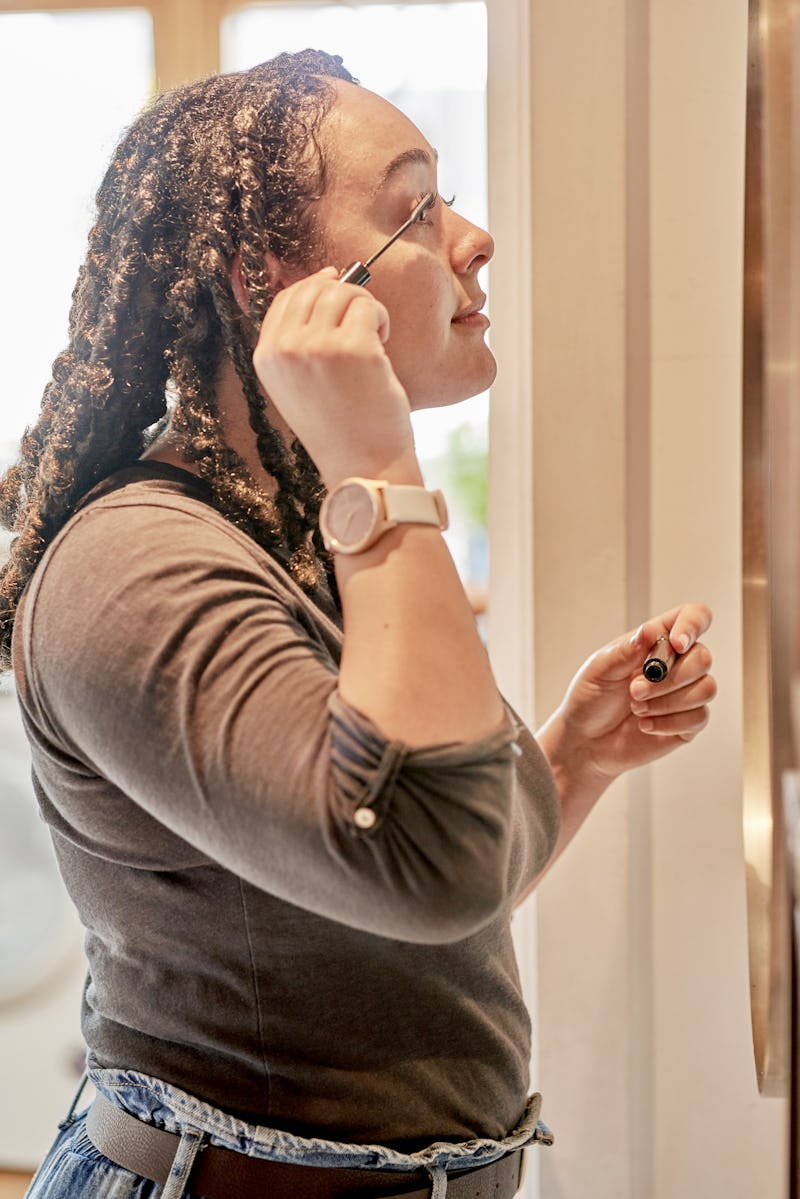 Roy JAMES Shakespeare/Photodisc/Getty Images
Some eyelashes are naturally long; others are short, sparse, or jut straight out. Whatever your natural eyelashes look like, to get that voluminous curl, you have to match your lash type with the right mascara.
"When choosing a mascara, it is important to consider your own lash type and needs," says Naseeha Khan, professional makeup artist and product development lead and co-founder of CTZN Cosmetics. "Whether you want a lengthened, fuller, or curled look — this information will help you decide what type of formula and brush type you should be shopping for."
First, look at your eyelashes in the mirror and think about what you want from a mascara. "You want to think about the payoff," adds celebrity makeup artist Meredith Baraf. "How do you want your lashes? Thick? Spiky? Long? Feathery? Start here. Then assess how you would describe your own natural lash. Combining those two ideas should lead you to the type of mascara you'd want to focus in on."
If that still feels a little intimidating to you (too many options can be overwhelming), Baraf, Khan, and other makeup artist experts break down how to find the best mascara for your eyelash type. From the type of formulas you should look for to the kind of mascara brush would be most beneficial to your needs, this is your ultimate guide to finding the right fit for you. See all their sage advice (and product recs) below.
We only include products that have been independently selected by Bustle's editorial team. However, we may receive a portion of sales if you purchase a product through a link in this article.