5 Closet Staples From The iCarly Reboot I Can't Wait To Copy
From her pink gown to her cardigans.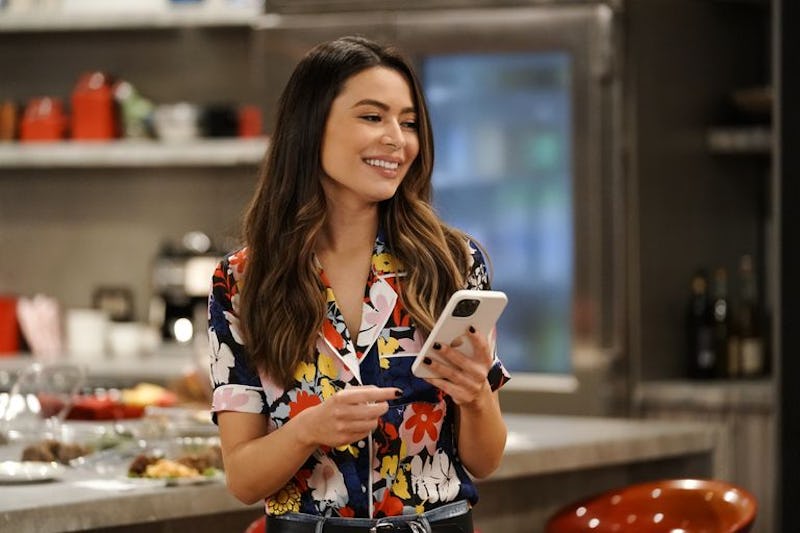 Courtesy of Paramount+
June 17 marked the premiere date for the much-anticipated iCarly reboot. With most of your early-aughts favorite actors in attendance, the iCarly characters are moving on with their lives, dealing with grown-up issues like work and romance. But one aspect of the show that hasn't changed is the wardrobe.
Miranda Cosgrove's original Carly Shay outfits were nothing short of 2000s fashion genius. All the hottest trends were present and accounted for: low-rise flare jeans, layered camisoles, printed mini dresses, and oversized cardigans. There was tons of color, a healthy array of sportswear, and ultra-romantic dressed-up looks. It was, in short, the closet of a child's dream. That is, back in 2012.
How will the more grown-up 2021 wardrobe compare to the 2012 version, though? Only time will tell. One can only hope that the older and wiser Carly Shay will have the same love of apparel as her younger self.
Her love for dresses at least has stayed the same. The pale pink silk dress that you remember from the iCarly finale nine years ago is back in full form, as some eagle-eye fans have noticed.
Ahead, find all the new looks that have debuted so far. They certainly don't disappoint.