Lizzo Wore A Pan-African Dress In Honor Of Juneteenth
This photoshoot is everything.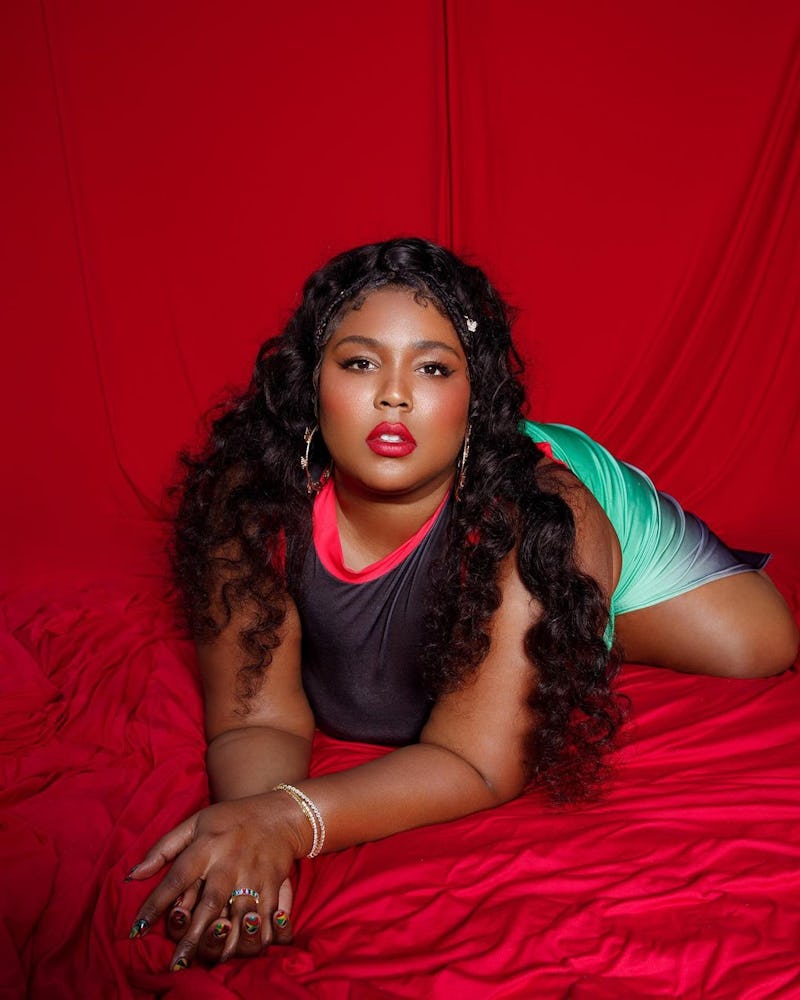 On Sunday, Lizzo kicked off Juneteenth with an Instagram video singing "Lift Every Voice and Sing," also known as the Black National Anthem. Her follow-up post featured a photoshoot by Bonnie Nichoalds, where the singer posed in a slinky black, green, yellow, and red dress — the colors of the Pan-African flag.
Also referred to as the Black Liberation flag, the famous symbol was designed by Marcus Garvey, a Jamaican political activist and founder of the Universal Negro Improvement Association (UNIA). Each color was chosen to symbolize a specific aspect of the African diaspora — Black represents the people, green symbolizes growth and the abundance of land, yellow symbolizes wealth and prosperity, and red represents the blood shed in the fight for liberation from enslavement.
The singer directed fans to LizzoLovesYou.com, where people can donate and enter to win prizes from the artist herself. On the donation page she wrote: "I'm so honored to be giving back to black organizations that are formed at the grassroots. Join me in taking action for your chance to win incredible prizes, including a grand prize trip to be my BIG GRRRL for the day in San Francisco."
Take a look at Lizzo's Juneteenth's looks below.