Lorna Luxe Brings This Hair Product To Dinner Parties Instead of Wine
The influencer shares the beauty staples she wouldn't be without.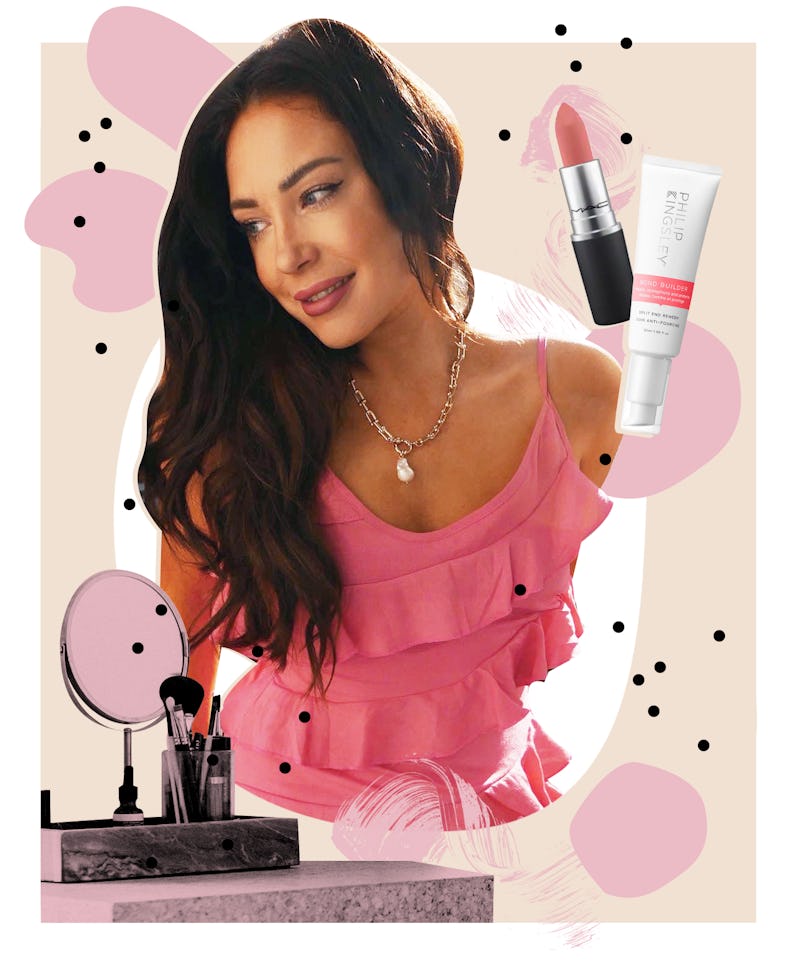 In Bustle's Beauty Detail, we dive into the beauty bags of our favourite talents for intel on the rituals that keep them glowing and the MVPs (most valuable products) they can't live without. Here, fashion blogger Lorna Luxe talks about her collaborations with Philip Kingsley and Mac, along with the must-have beauty products she relies on most.
As an influencer Lorna Luxe is undoubtedly best known for her style, and one look at her Instagram page will show you why. Scroll through her thousands of posts and you'll be inundated with outfit ideas thanks to the daily looks she shares, photographed in her home or out-and-about by her husband John.
It therefore may come as a bit of a surprise to fans and followers of Lorna Luxe (real name Lorna Andrews) that she's now diving head-first into beauty. But Andrews' long-term love for makeup and skincare makes this a natural transition. Her newest collaborations include a dreamy makeup kit from Mac, along with sell-out sets with hair maven Philip Kingsley; both of which have a more personal connection than your average brand link-up.
"The collaboration with Philip Kingsley came about so organically," she explains. "When the first lockdown happened, I was using a lot of root touch-up spray as my hair was feeling really thin. I had a virtual appointment with a trichologist at the brand and she diagnosed me with androgenic alopecia on the spot, and helped me with everything I would need for it."
Initially, it was something that Andrews was wary of discussing online with her 1.3 million followers, in a world where heavily-produced highlight reels, rather than unvarnished real life, are the order of business.
"I wasn't going to talk about it as at first I was a bit conscious about it — especially in this game where everybody is very glossy and perfect," she tells me. "But I wanted to take people on the journey with me. Plus, when I found out I had androgenic alopecia, I realised other people must obviously have it too; the more I started talking about it, the more others shared their stories. It was almost like a secret club at first."
The kits were thoughtfully developed by Lorna herself, and feature products she has been using "since day one," of her hair journey, post that game-changing trichologist appointment.