Megan Thee Stallion Stuns In Low-Rise Vintage Paco Rabanne Pants
The rapper's '70s-inspired look was the talk of tinsel town.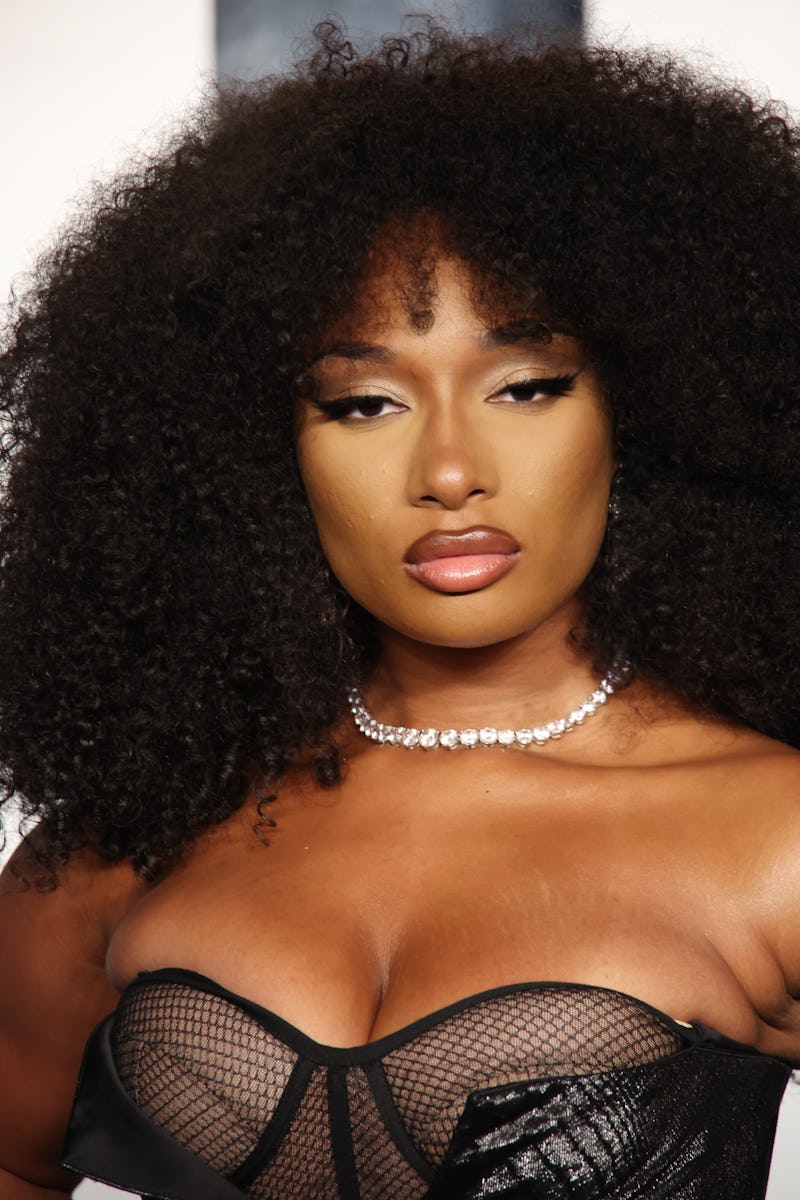 Daniele Venturelli/Getty Images Entertainment/Getty Images
To celebrate Hollywood's most powerful celebrity stylists, some of the biggest names in showbiz, fashion, and beyond gathered at The Hollywood Reporter and Jimmy Choo Power Stylists dinner on March 28. Among the event's esteemed line-up of guests was rap superstar Megan Thee Stallion, who stunned in a gold vintage 1997 Paco Rabanne ensemble, consisting of low-rise pants, built-in underwear, and a shimmering bra top to boot.
Speaking to The Hollywood Reporter, stylist Law Roach revealed that Megan's '70s-inspired look — which was complimented by the rapper's voluminous curls and long golden manicure — had been remade "months and months and months ago" by Paco Rabanne's Julien Dossena. Meanwhile, the "Hot Girl Summer" hitmaker also paid tribute to Roach, who was among the stylists being celebrated at the glitzy event.
"What can I say about Law?" she told The Hollywood Reporter. "He's the best. Like, I'm so upset that he's going away right now because I need him. The world needs him. But he's amazing, and we appreciate him so much. We don't have a business relationship. It's more like family. I'm still going to bother him, and he's not going to stop being my family. He's just not going to be in my closet."
Earlier in March, Roach rocked the fashion world when he abruptly announced his retirement on Instagram, and later clarified that his decision to retire was down to "the politics, the lies and false narratives."
Megan's knock-out appearance at the Power Stylists dinner came just a few weeks after the Grammy-winner stunned on the Vanity Fair Oscars after-party red carpet, where she wore a custom Bach Mai gown with a dramatic mermaid silhouette.
Photo by Donato Sardella/The Hollywood Reporter via Getty Images
Photo by Donato Sardella/The Hollywood Reporter via Getty Images
This article was originally published on