20 Melt-Proof Eye Makeup That Makeup Artists Swear By
You (and your makeup) no longer have to be afraid of humidity.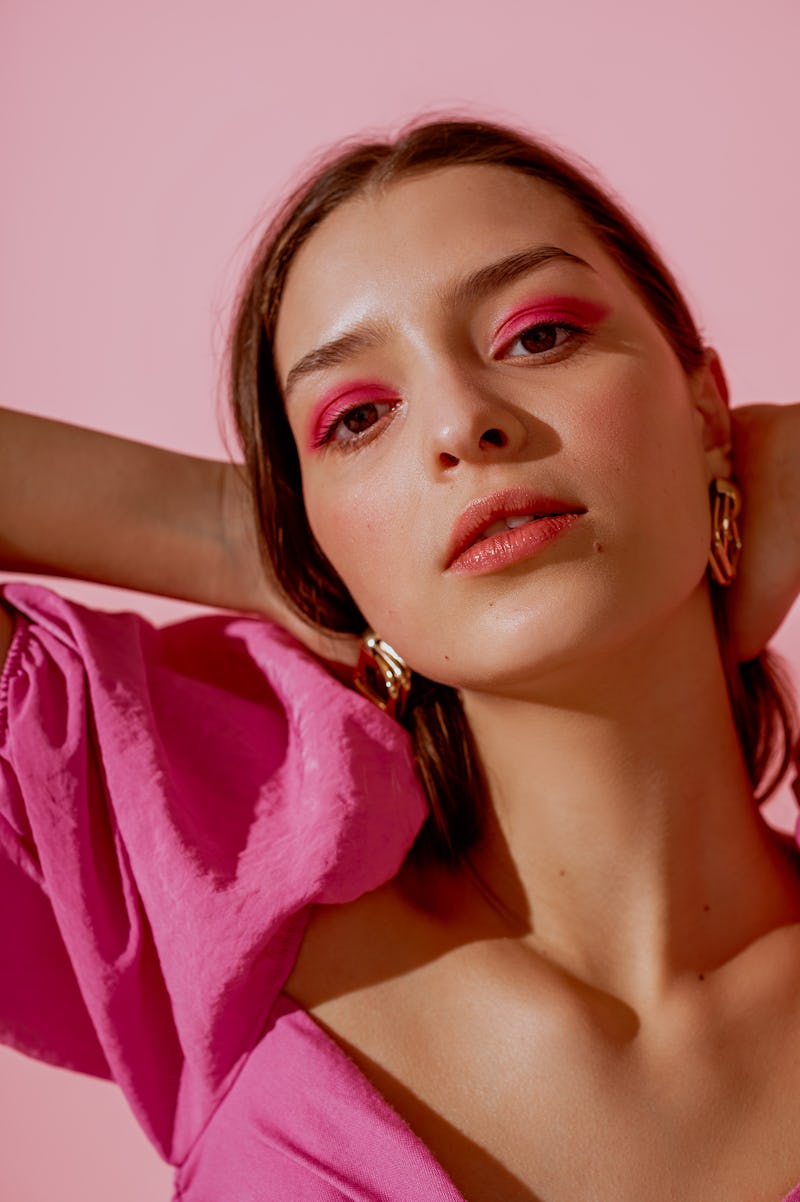 Shutterstock
Nothing makes the heart sink faster — at least beauty-wise — than seeing a carefully thought out eye look start to smear and run down your face minutes after you put it on. To avoid such heartbreak, you should turn to melt-proof eye makeup.
But before diving into what products to use, you should understand what causes makeup to melt. "There are so many reasons why a makeup look would break down throughout the day," says Nick Lujan, global director of artistry and education for Kevyn Aucoin. Lujan lists oily skin, too much heavy skin care, too many oil-based cosmetic products layered on, and long exposure to heat and humidity as just some of the common ways eye makeup can run. Luckily it's an easy fix and there are a few things you can do to combat it.
Kate Synnott, celebrity makeup artist and beauty creative director for ROEN, first suggests taking a look at your skin care. Synnott says keeping skin clean and your routine simple will help keep eye makeup stay intact. ("Layering too many products will make it slide," she says).
Next, you'll also want to look for the right ingredients and formulas. "The most resilient makeup products are silicone-based," says celebrity makeup artist Jamie Dorman. "Silicone resists breaking up from both water from sweat and oil." Dorman lists ingredients like dimethicone, cyclopentasiloxane, cyclomethicone, cyclohexasiloxane, and cetearyl methicone as ones to look out for if you want your makeup to stay put and advises that those with oily skin should apply a layer of primer before foundation, along with eye makeup made with those same ingredients. You'll also want to look for products that are labeled water-proof so that sweat and oil won't affect it too much.
To narrow the best melt-proof eye makeup products, we asked Lujan, Synnott, and Dorman to share their picks for makeup that stays on. From eyeliner to mascara, see the 20 products they picked below.