Cult Beauty Brand MERIT Is Finally Available In The UK
Plus, five other beauty launches to note this week.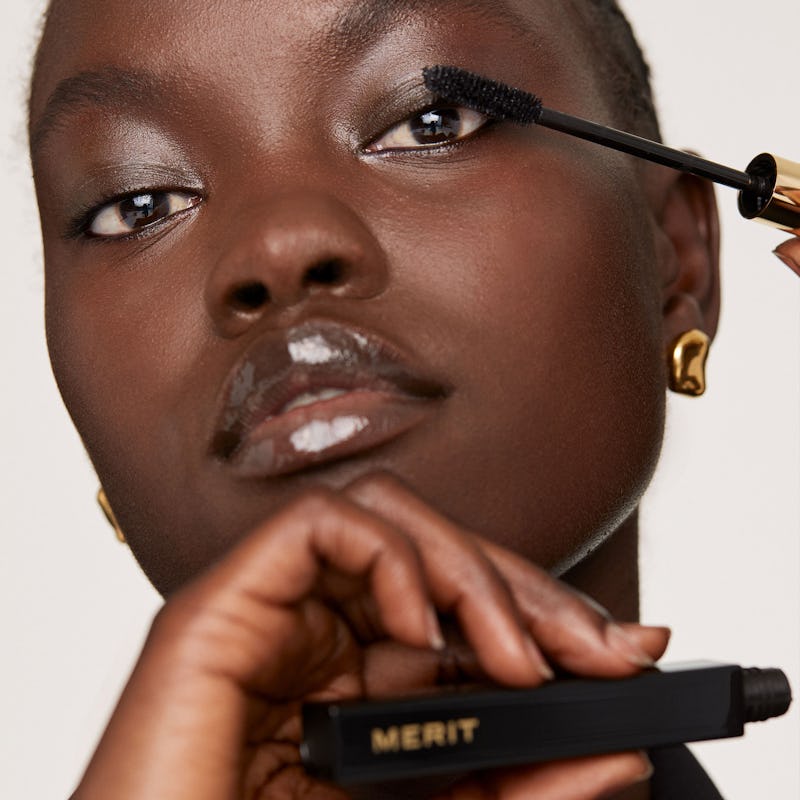 Merit
We may receive a portion of sales if you purchase a product through a link in this article.
Ever since MERIT launched back in January 2021, it's been the make-up brand on pretty much everyone's lips – and now it if finally shipping to the UK. Started by Katherine Power – the powerhouse behind the affordable skincare range Versed and media brand Who What Wear – MERIT was created as luxury beauty line with "clean" formulations. The aim was simple: to create a simple range of products that would help anyone achieve a flawless face in five minutes. Products sold out immediately, creating a 10,000-person waitlist in the first week alone.
Thanks to word-of-mouth, MERIT has been all over every beauty enthusiasts TikTok FYP since, with the hashtag #meritbeauty having a total of 58 million views to date on the platform. Supermodel Bella Hadid is a big fan of the brand and rocked a face full of MERIT during the FW22 Proenza Schouler runway show in New York Fashion Week. (Cameron Diaz, Sarah Jessica Parker, and Hailey Bieber are also MERIT fans.)
The star product among the 10-strong edit is hands down The Minimalist, a complexion stick hybrid between a concealer and a foundation. Available in 20 shades, the multi-purpose product can also be used to sculpt and define your face. It contains fatty acids to lock in moisture and sea daffodil extract to reduce the appearance of blemishes and dark spots. Bronze Balm is another fan-fave thanks to its sheer, buildable formula and effortless application. The range includes a blusher, highlighting balm, lengthening mascara, brow pomade, tinted lip oil, lightweight lipstick, blending brush, and a glow serum. MERIT's entire range is vegan, Leaping Bunny-certified cruelty free, and meets both Clean at Sephora and EU compliance, too.
There's more plenty more where that beauty goodness came from though. Scroll on for five other beauty launches worth eyeing up this week.
Bustle product reviews and recommendations are written and conducted by writers and editors with expertise in their fields. Testers often have specific experience with the situation or product at hand, and/or their review or recommendation is provided in consultation with experts. You can learn more about our standards here.We may receive a portion of sales if you purchase a product through a link in this article.