Why Newscasters Are Wearing Black To Honor Prince Philip
The UK is in a national period of mourning.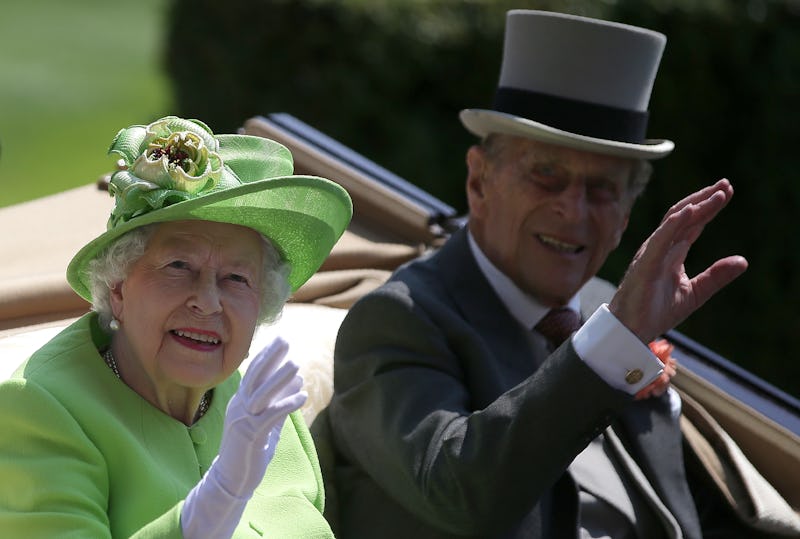 DANIEL LEAL-OLIVAS/AFP/Getty Images
On Friday, Buckingham Palace announced that Queen Elizabeth's husband, Prince Philip, passed away. He was 99, and the two had been married for nearly 74 years, making Philip the longest-serving consort in British history. The news of his death comes just a few weeks after various reports suggesting that the prince, also known as the Duke of Edinburgh, was facing serious health problems. He most recently underwent treatment for a pre-existing heart condition.
The UK has now entered a period of national mourning that will last until Philip is laid to rest. As per tradition, newscasters in the UK will be wearing black during this time. The Sun reports that some may also wear black armbands, a gesture that will also be practiced by parliamentary members in the House of Commons.
While funeral arrangements have yet to be announced, the Royal family released the following statement on Prince Philip's passing. "It is with deep sorrow that Her Majesty The Queen announces the death of her beloved husband, His Royal Highness The Prince Philip, Duke of Edinburgh. His Royal Highness passed away peacefully this morning at Windsor Castle. The Royal Family join with people around the world in mourning his loss."
Tributes from heads of state and public figures have begun pouring in from across the globe. Outside his Downing Street home in London, British Prime Minister Boris Johnson said that Philip had "helped to steer the Royal Family and the monarchy so that it remains an institution indisputably vital to the balance and happiness of our national life."
Johnson wore a black suit and black tie for the statement.