Every Princess Diana Look Recreated On "The Crown" By Emma Corrin
From wedding gowns to pink polka dot dresses.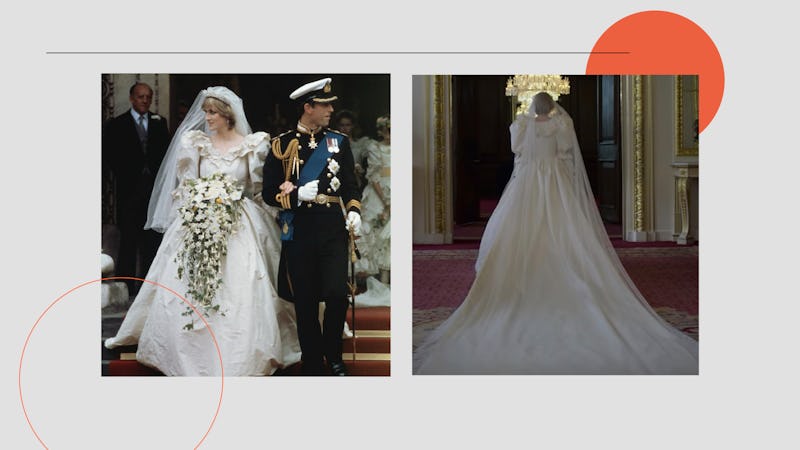 Getty Images. Netflix.
Netflix just released their first official trailer for "The Crown" Season 4 featuring Emma Corrin, who will play Princess Diana's likeness. The season promises to feature Princess Diana largely, as it is set right around the time that she entered the Royal Family.
Fans are already anticipating the iconic outfits the show will recreate in the episodes to come. One particular look that has people talking? Princess Diana's iconic wedding gown, which will be a major style moment on the show just like it was in real life.
Thanks to some photographers who frequented the set of the series while filming in London this past year, fans got a first glimpse at the looks that the late style icon wore that will soon be represented on screen.
With her wardrobe, Princess Diana was able to breathe new life into the Royal dress code, wearing modern trends and championing young British designers.
Her sartorial legacy endures. Her looks are copied by fashion enthusiasts across the globe, including her daughter-in-laws Kate Middleton and Meghan Markle. And once Princess Diana's outfits and style hacks are introduced to a new generation of viewers on Netflix, her influence will only continue to grow.
Ahead, find 6 looks worn by Princess Diana and recreated for Corrin on The Crown.
This article was originally published on