7 Summer Piercing Trends You're About To See Everywhere
Including daiths, snakebites, and more.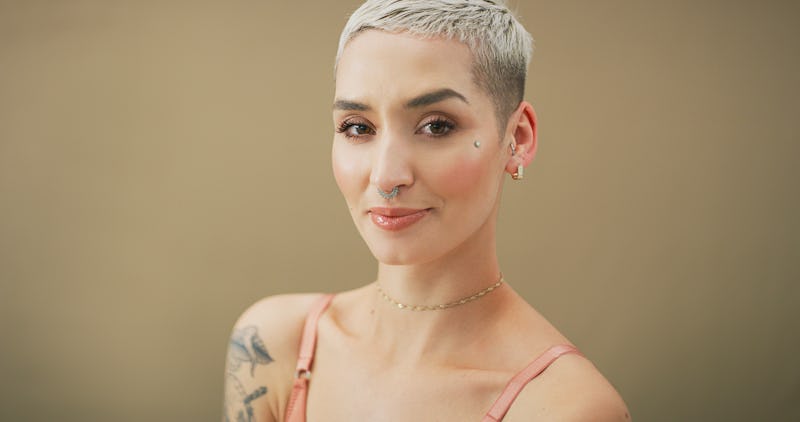 Getty Images/ Adene Sanchez
You've dyed your hair. You've done some serious online shopping. And now you're feeling (more than) ready to step out of quarantine and make up for lost time with an extra stylish summer. But have you seen this year's summer piercing trends? They're bold, they're interesting, and they're an easy way to upgrade your look.
"With summer approaching and vaccination rates increasing, we're seeing more people come to us for facial and ear piercings to express their individuality," Brandi Guccion, the vice president of brand marketing & eCommerce at Piercing Pagoda, tells Bustle. It's very on-trend to experiment with your look this year, adds fashion consultant and trend forecaster Jessica Richards. So if you find yourself dreaming about getting multiple stacks along your lobes, a nose piercing, cartilage piercing, or even a dermal stud, you definitely aren't alone.
Richards chocks the booming interest in piercings to the pandemic. "It makes sense that we would want to mark this occasion somehow," she tells Bustle. "Combine that with the desire to express our personal style after over a year of being covered in masks, and it's easy to see why the increased interest in extreme beauty changes like bold hair colors and new piercings feel so good."
If you want to spruce up your collection of body art with a few pieces of jewelry, read on for the top summer piercing trends for inspo.