One Of Kate Middleton's Fave Brands Has A New Collab With M&S Out Now
The M&S x Ghost collection is perfect for summer.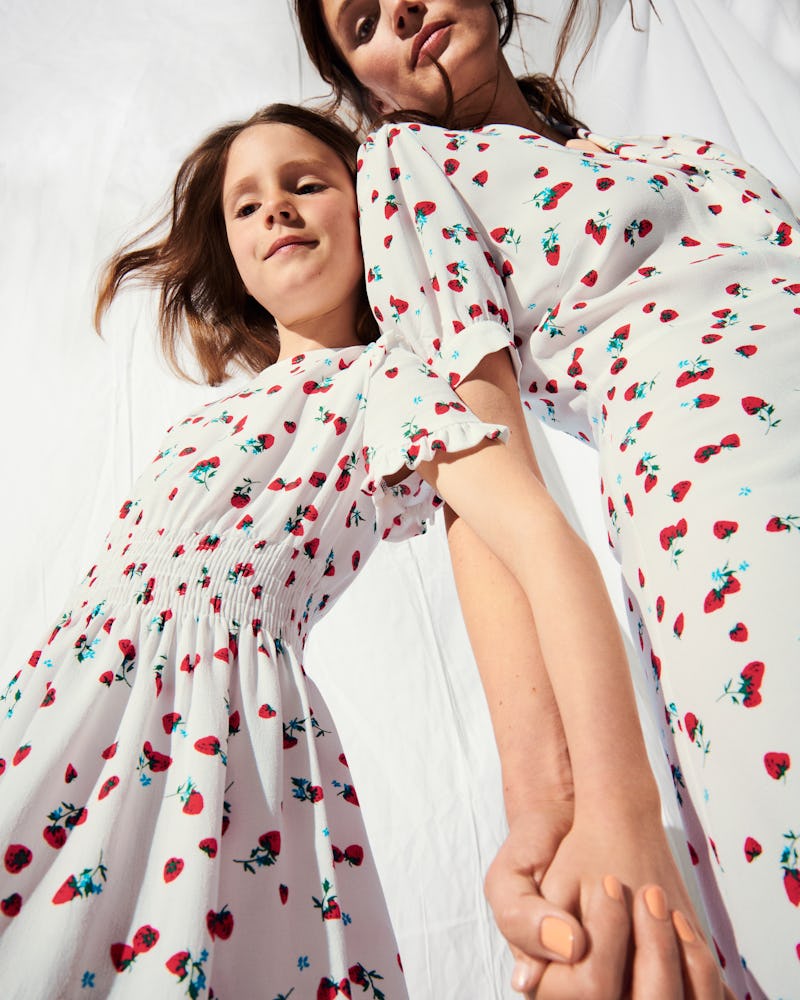 M&S X Ghost
Kate Middleton knows the power of a stand-out piece. One of the duchess' favourite British high street brands, Ghost, known for its stand-out floral dresses, has been one of her go-to brands for do-it-all dresses and statement patterned pieces. Appearing with her family to Clap For Our Carers at the beginning of lockdown, the forget-me-not blue Ghost midi dress she was wearing sold out in minutes. And the duchess even chose the British label for her 10th anniversary portrait with Prince William. Following on from its success of winter and spring collections, M&S' super popular collaboration with Ghost is back for a summer of (fingers' crossed) freedom.
The M&S X Ghost collaboration hits virtual shelves today (June 3) and continues to champion Ghost's signature aesthetic and timeless detailing, at a purse-friendly M&S price point. The 19-piece collection of midi- and mini-dresses have all been designed in-house by Ghost, and feature the brand's contemporary silhouettes and playful prints.
As you would expect from Ghost, the dresses feature the return of classic ditsy and supersized florals, as well as the addition of some more playful Summer patterns, including polka-dot, fruit and seashell designs. Add ruffled edging, shirred detailing and beautiful finishes and you've got a sell-out collection perfect for everyday summer vibes and wedding guest outfits alike, "that can be dressed up or down and will transition through the season and beyond," says Maddy Evans, Head of Womenswear Buying at M&S.
This article was originally published on