Kate Middleton's Fashion Transformation Is Truly One For The Books
From her engagement announcement wrap dress to her wedding gown, and beyond.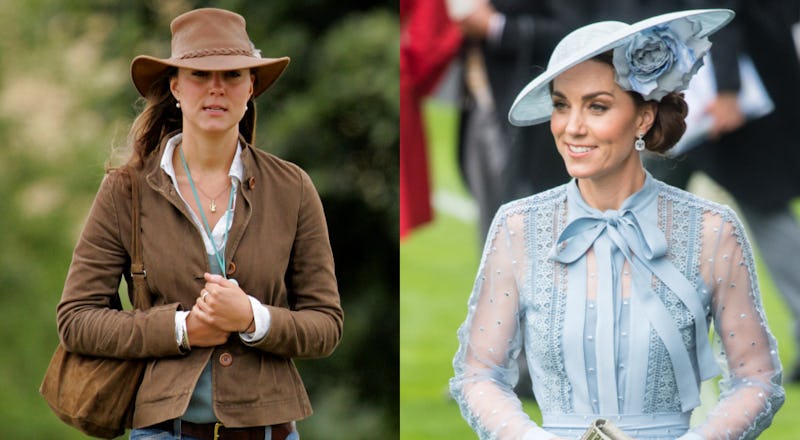 Getty Images
Kate Middleton is an international fashion icon, following in the footsteps of both her late mother-in-law Princess Diana as well as Queen Elizabeth before her. While Middleton has, indeed, respectfully followed a conservative path when it comes to her wardrobe as a duchess, she's pushed a boundary or two, keeping her looks youthful and modern at the same time.
One of the most endearing aspects of Kate's personal style is her ability to mix high and low. The duchess is just as comfortable in a pink off-shoulder Gucci gown as she is in a Zara houndstooth print dress. She's even known for gravitating toward casual, affordable staples like her go-to leggings and her beloved Superga sneakers. And whether she's dressing up or down, she takes the time to curate the perfect matching moment with Princess Charlotte, in complementary double-breasted coats or dresses in coordinating shades of blue.
Middleton's style has certainly changed over the years in the public eye, since she first entered royal-dom officially in 2011. Ahead, find her total fashion transformation, from her pre-royalty days until now. From the blue knee-length wrap dress Middleton wore to announce her engagement all the way up to her printed and embellished looks of today, inspiration awaits.
This article was originally published on