Victoria Beckham's Mascara Is Here
Future Lash promises to make your lashes softer and stronger the more you use it.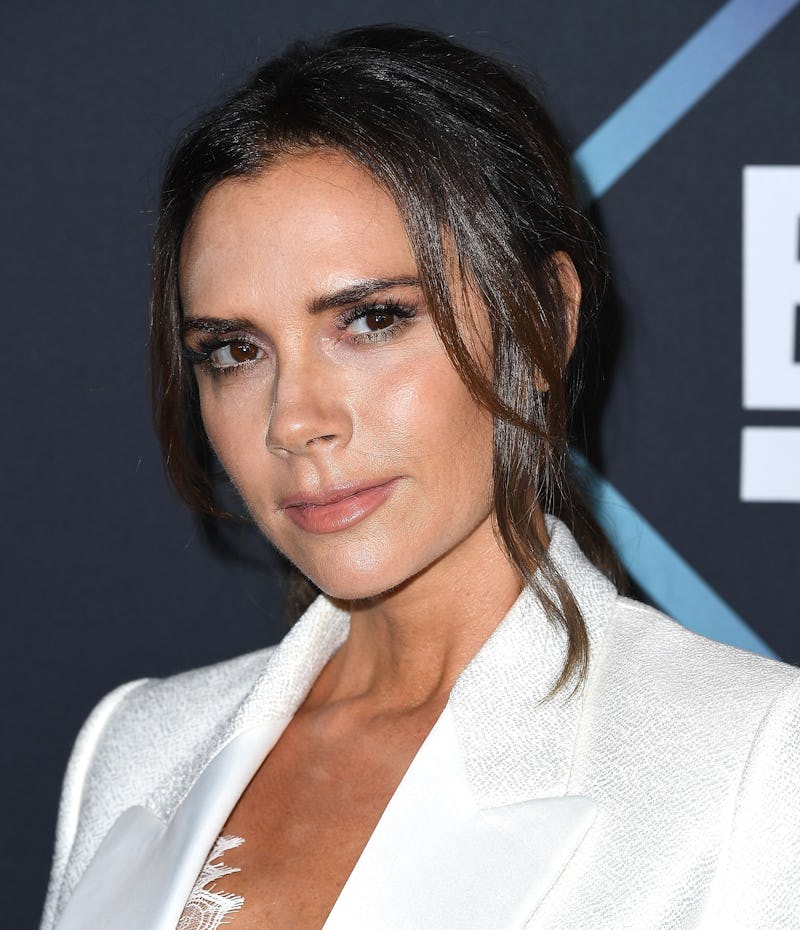 Steve Granitz/WireImage/Getty
It's safe to say we haven't looked back since Victoria Beckham Beauty came into our lives. From the luxe moisturisers and serum, to the lipsticks and eyeshadows, we've long worshiped at the beauty altar of VBB. But mascara fans have always wondered whether the former Spice Girl would ever grace us with her own formula. Well, beauty stans, the day has finally arrived, and we couldn't be more thrilled. But when will VB's mascara launch and where can you buy it? Here's everything you need to know about Victoria Beckham Beauty's mascara.
The long-awaited mascara, dubbed Future Lash, dropped on Jan. 15, just one day after its launch was teased on social media. It is available online at victoriabeckhambeauty.com, as are all of the brand's best-selling formulas, and costs £26, which isn't too expensive considering it is a VBB product.
And what can you expect from the formula? Well, VBB have promised that Future Lash offers "a completely new view on mascara." According to the brand, the mascara not only gives a "lustrous, ultra-black, lifted lash look" instantly when applied, it also strengthens lashes and makes them silkier over time, hence the name 'Future Lash.'
It uses a plant-based C2 Complex to nourish and condition, making lashes softer and stronger the more it is used. Cool, huh? The ingredients list is like a 'who's who' of strengtheners and conditioners too, and includes niacinamide (a form of vitamin B), panthenol (helps strengthen hair), and shea butter (for rich moisture).
Another point of difference is that it can be removed with warm water alone. The formula has water-activated IRT (Instant Release Technology), which means the product gently detaches from lashes and transforms into tiny, water-soluble filaments, which VVB claims are not harmful to the environment.
I for one was a little skeptical when I read about this removal feature, but VBB claims that 100% of people who tested the mascara agreed that Future Lash was the easiest mascara removal they've ever experienced.
The mascara was heavily teased on the Victoria Beckham Beauty Instagram page, and one video shows VB having her new product applied to her lower lashes, which confirms the wand is nimble enough to reach even those tiny lashes.
Speaking about her new creation, Victoria Beckham said: "I was tired of my mascara being unable to keep up—always smudging, flaking, or harming lashes. The perfect mascara is something I've had in my head since day one, and to create my own, I wanted to reimagine what I needed from the ground up. We nailed it with Future Lash. A clean formula, with plant-based polymers, for ultra-black, fluttery lashes, and unlike anything I've tried. It's an instant essential, it's that good."
To celebrate her "most requested product," Beckham wrote an open letter to her "future self" for Vogue.
"Remember years ago, watching your dear friend Elton John on stage in Las Vegas," she wrote. "He performed 'Tiny Dancer', as if it were the first time, and you realised this was like oxygen for him. It was a life-changing moment — while singing and dancing was fun for you, it wasn't your passion. That day, you started your quest to uncover your own dreams. It was time to step away from being a Spice Girl. For the first time, you were venturing out on your own, and it was terrifying. It was scary to close a chapter that defined you. I know you are still reinventing yourself, taking on new challenges, and ignoring the naysayers. You always look beyond the conventional wisdom to pave your own path. First, you found this passion in fashion, and most recently, beauty. What comes next? I'm dying to know."
Mascara comes next, Victoria. And I can't wait to try it.
This article was originally published on