10 Voluminous Dresses To Wear When It's Too Hot Outside
The flowing frocks are ideal for summer heat waves.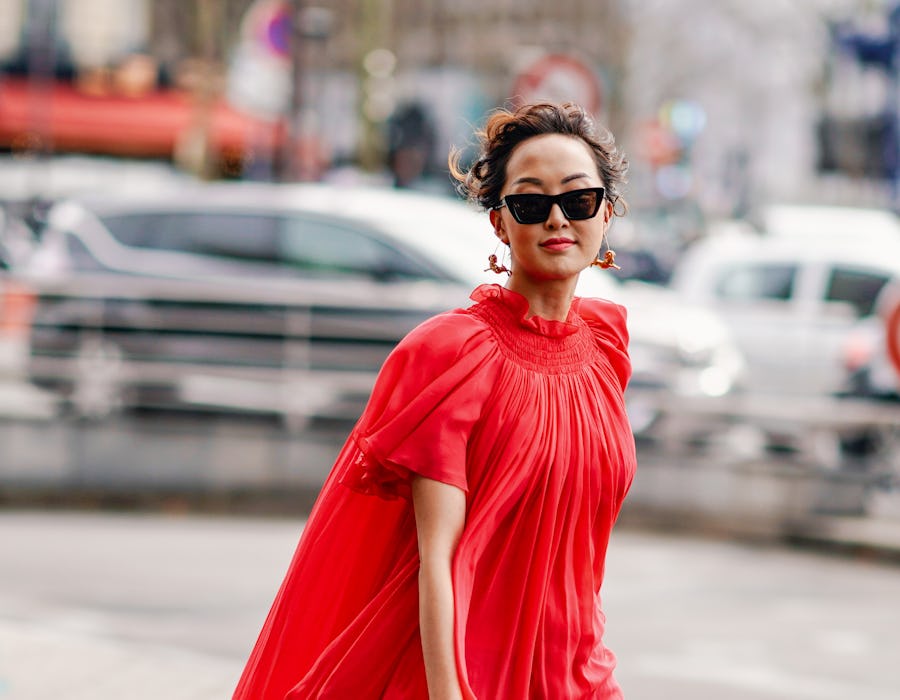 Edward Berthelot/Getty Images Entertainment/Getty Images
It's in the middle of the summer season and the days are getting hot. When the temperature gets this high, the most reasonable item of clothing in your closet is a voluminous dress. Those tiered, flowy, princess-like dresses allow for maximum airflow, making it ideal for summer heat waves.
Whether linen, cotton, or another similar weave, make sure to opt for fabrics and colors that aren't going to stifle you, thus defeating the point of your full-skirted silhouette altogether.
And don't be afraid to explore different styles. With puff sleeves, ties, or tank straps, there's plenty of variety to choose from, all providing an easy throw-on-and-go option that keeps you feeling fresh and breezy despite the sweltering temps.
Sure, you might simply want to be wearing a bikini but, if you have to actually put on real clothes, a voluminous dress is your second-best bet.
Pair them with sandals or sneakers by day and heels by night and you'll have a perfect Summer uniform that you'll never want to take off. And here's a hint: throw a cardigan on top and you can keep wearing them when the weather cools. A season-less staple that still looks chic, what's not to love? Shop 10 breezy voluminous dresses in the roundup below.
We only include products that have been independently selected by Bustle's editorial team. However, we may receive a portion of sales if you purchase a product through a link in this article.