20 Weird, Comfortable Shoes That Are Skyrocketing In Popularity Now
Because unusual shoes can often be the best shoes.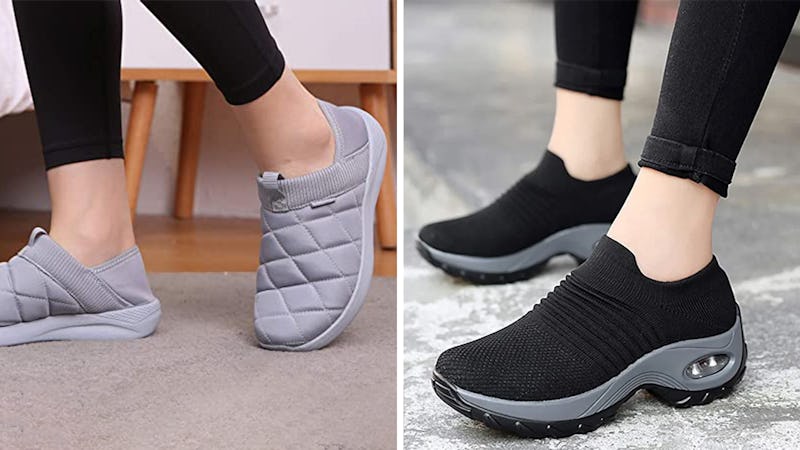 We may receive a portion of sales if you purchase a product through a link in this article.
Buying shoes online can be tricky because you don't know until your package arrives whether or not the pair will fit. (Let alone if it looks as good as its picture.) That's where Amazon reviews come into play: if a stylish shoe is surging in popularity or racking up reviews from shoppers, then there's a good chance you'll be pleased with them, too.
This list is filled with shoes that reviewers are absolutely loving, no matter how niche, from comfy sneakers with air pockets embedded in their soles to fierce wraparound stilettos you can actually walk in. If you live in an area where winter weather hits hard, these parka-like snow boots have been dubbed an essential. For a more formal look, some strappy pointed-toe heels will get the job done in total Carrie Bradshaw style. If you're an avid gym-goer looking to expand your sneaker game, however, then you might be especially into these colorful kicks that boast more than 45,000 glowing reviews from fans.
Whether you're looking for a cozy pair of waterproof slippers to wear around the house, comfortable walking shoes that you can wear for at least eight hours each day, or a heeled ankle boot that's steady on sidewalks, there's a comfy shoe on this list that will fit your needs — and comes with thousands of shoppers singing its praises.
This article was originally published on