5 Friendly Ways To Greet Someone Without Touching Them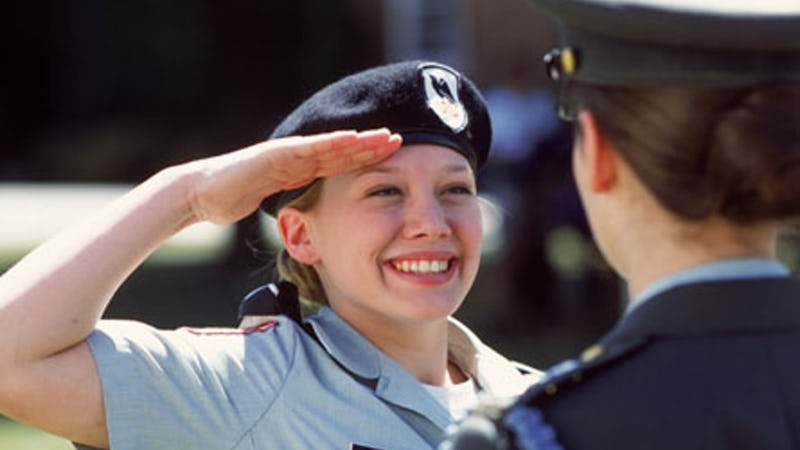 Disney
Just as your live-streamed restorative Yoga class can somehow make you feel more annoyed at your roommate Sarah, social-distancing can leave you starving for human interaction. If you just joined a Google Hangout with your old friends from summer camp or can't stop DMing random people from college, having a few ways to greet someone without touching them at your disposal can keep you socially connected to others at a physical distance.
According to Patti Wood, body language expert and author of SNAP: Making the Most of First Impressions Body Language and Charisma, greeting others can help build empathy, relieve anxiety, and transform your negative emotions into positive ones. Whether you can share a smirk with your Amazon delivery person or blow your boo a seductive kiss over FaceTime, acknowledging someone in a personalized way can help you both feel less alone. "We have the choice to say, ' I value this interaction, and I hear this interaction,' even if its six feet away," Wood tells Bustle.
While it's important to be mindful about the spread of coronavirus, social-distancing doesn't mean you need to completely ignore everyone you come into contact with — save that treatment for your ex.
From peace signs to corny '80s dance moves, here are five ways of affectionally greeting someone without touching them. And, no — elbow bumps don't count.