7 Myths About Bipolar Disorder, Debunked By Experts
The stigma is way too real.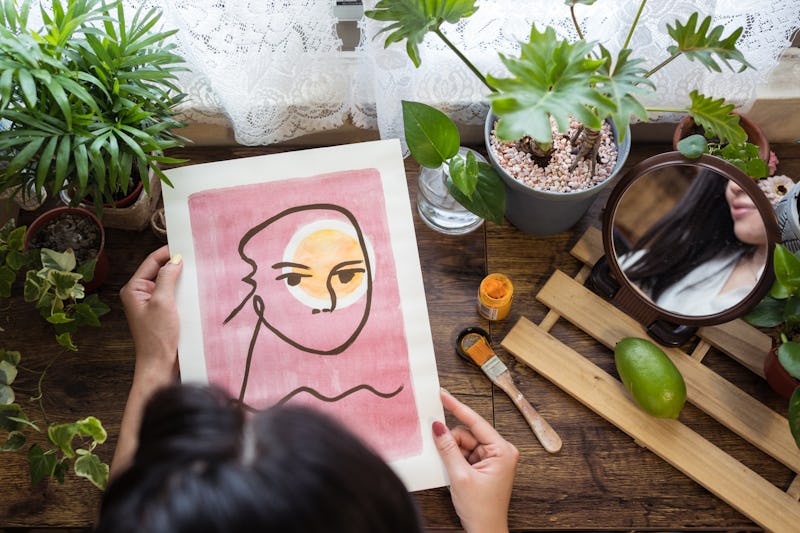 Juan Alberto Ruiz Casado/Moment/Getty Images
When people hear "bipolar disorder," they might picture someone ecstatic one moment, and depressed another. Because mental health is so stigmatized and often poorly understood, people tend to believe myths about bipolar disorder, often perpetuated by pop culture. These myths are often taken as fact when people don't take the time to actually talk to someone with bipolar disorder or get clarifications from a mental health professional. What's worse? Myths make it that much harder for people with bipolar disorder to get the help and support they need.
"Mental illness is often misunderstood and inaccurately characterized, particularly a diagnosis such as bipolar disorder," Dr. Madeline William, PsyD, a psychologist who treats patients via telehealth app LiveHealth Online, tells Bustle. "In the same manner that ADHD and OCD are often normalized or misinterpreted, it is probable that you've overheard someone saying, 'I am feeling so bipolar today.' However, bipolar disorder is not a single action or feeling. It is a chronic disorder characterized by one of two specific patterns of emotional, behavioral, physiological, and interpersonal dysfunction."
Part of understanding mental health issues is putting aside your preconceptions and separating fact from fiction. Here are seven myths about bipolar disorder and the actual reality behind them.
Like many mental health issues, bipolar disorder tends to be misunderstood, but dispelling these myths can help us better understand the illness — and people who live with it.
Experts:
Dr. Madeline William, PsyD
Dr. Alex Dimitriu, MD
Stephen P. Hinshaw, Ph.D.
This article was originally published on