The 9 Best Online Therapy Platforms & Apps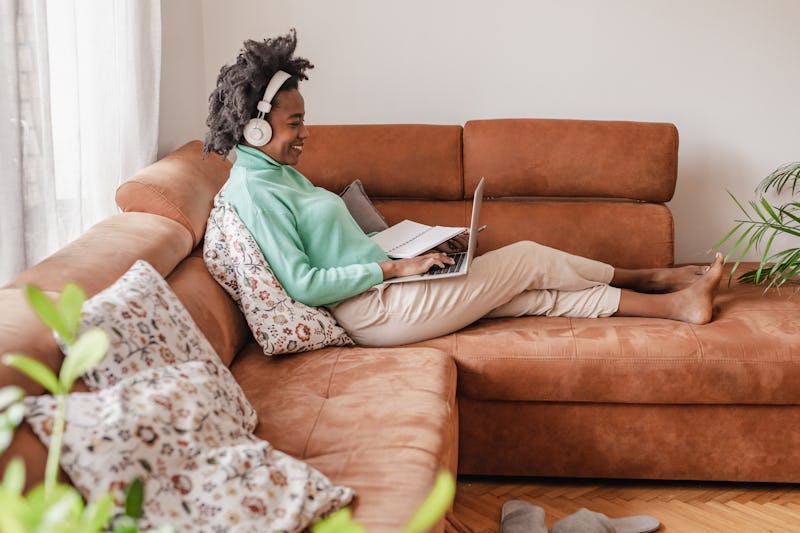 blackCAT/E+/Getty Images
It can be intimidating to go to therapy for the first time — you have to navigate everything from how to choose your therapist to finding a provider that accepts your insurance. You might opt to go for teletherapy instead if you don't want to add "figuring out how to get to and from an IRL therapist's office every week during your hectic work life" to the list. You can explore and use one of the best online therapy apps from the comfort of your own home — with no hard pants in sight.
Many online therapy apps or online platforms, like Therapy for QPOC, National Deaf Therapy, Pride Counseling, or Talkspace, will have you fill out an initial questionnaire and then match you with a therapist based on your needs. You can often set up your intake and start receiving treatment within days, whereas it can take much longer if you're cold-calling or emailing therapists to see in-person. When you're accessing online therapy through apps, insurance doesn't always cover it — but you can often use your Employee Assistance Program (EAP) to help offset costs. Some platforms might direct you to funds or scholarships that can help pay for therapy, like the National Queer and Trans Therapists of Color Network's mental health fund for QTBIPOC.
Check out these nine online therapy platforms to get started.