OB-GYNs Want You To Look Out For These 13 Kinds Of Bumps
Ingrown hair or cyst? Here's what docs want you to know.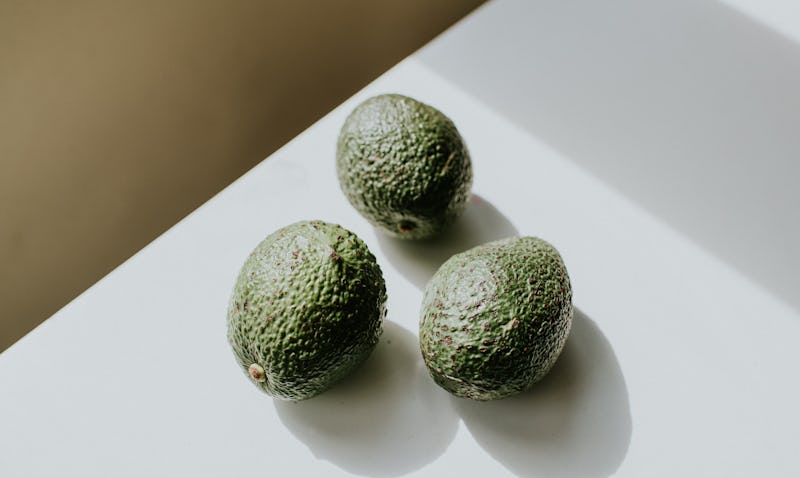 Catherine Falls Commercial/Moment/Getty Images
Finding a bump in your nether regions can quickly send you into a panic, but not every issue down there is cause for alarm. Bumps can be anything from a pimple to a skin infection, so to keep yourself calm, it's good to know what kind of pubic area bumps to look out for. According to OB-GYNs, you'll no doubt encounter one of these at some point in your life, so it's important to know how each of these bumps differ and how you can prevent them.
Dr. Octavia Cannon, M.D., an OB-GYN, tells Bustle that lumps and bumps around your vulva are not uncommon. "Some are normal and may resolve on their own. However, it's always best to get anything new checked out by your gynecologist to be sure. You should check [your vulva] out at least twice monthly to make sure that everything looks normal down below."
It's important to note that bumps you may notice on your external genitalia are most often located on the vulva; for example, a bump on your clitoral hood. Or they may around the anus or on your perineum. This can help clear up some confusion when confronted with a bump or talking to your doctor. Here are 13 kind of bumps that OB-GYNs say every woman should look out for:
Seeing a bump may be scarily initially, but it's typically no need to worry. Your doctor can help you identify what is causing your bumps, as well as how to treat them.
Studies:
Gavrilov, Sergey G. "Vulvar varicosities: diagnosis, treatment, and prevention." International journal of women's health vol. 9 463-475. 28 Jun. 2017, doi:10.2147/IJWH.S126165
Marfatia, Y. S., Patel, D., Menon, D. S., & Naswa, S. (2016). Genital contact allergy: A diagnosis missed. Indian journal of sexually transmitted diseases and AIDS, 37(1), 1–6. https://doi.org/10.4103/0253-7184.180286
Omole, F., Kelsey, R. C., Phillips, K., & Cunningham, K. (2019). Bartholin Duct Cyst and Gland Abscess: Office Management. American family physician, 99(12), 760–766.
Sources:
Dr. Octavia Cannon, OB-GYN
Dr. Felice Gersh, OB-GYN
Dr. Jessica Vaught, OB-GYN, Director of Minimally Invasive Surgery at Winnie Palmer Hospital for Women & Babies
Dr. Shannon Klingman, OB-GYN
This article was originally published on