Derms Reveal 6 Things You Should Consider Before Taking Collagen
Prepare for possible gut woes.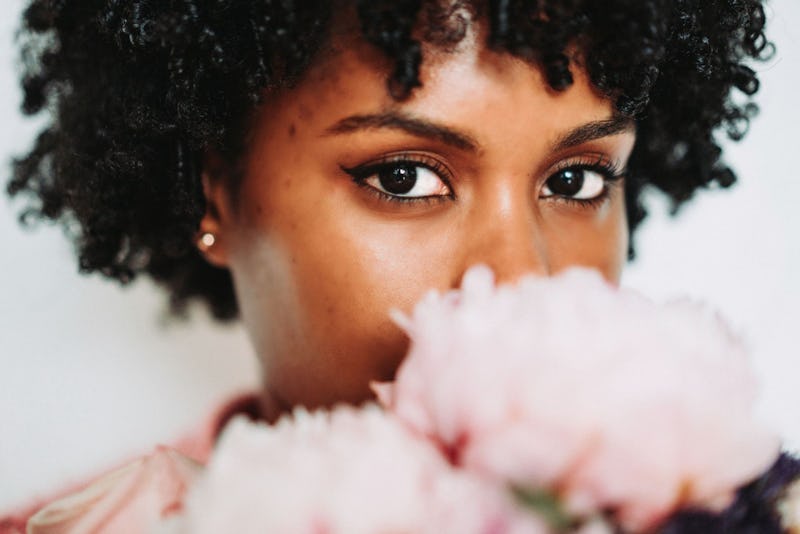 Aliaksandra Ivanova / EyeEm/EyeEm/Getty Images
You probably think of it as the substance that keeps your skin soft and supple — but collagen actually does quite a lot in the body, including cushioning your joints and providing structure for your muscles and bones. If you've wondered about boosting your collagen intake with a supplement, whether it's powdered or a pill, the good thing is that collagen side effects are rare.
"Collagen supplements are generally safe to consume without any serious side effects," Dr. Stacy Chimento M.D., a board-certified dermatologist at Riverchase Dermatology, tells Bustle. But it's important to be aware that collagen might not be the wonder you think it is.
Collagen supplements have been marketed as a way to "turn back to the clock," Dr. Blair Murphy-Rose M.D., a board-certified dermatologist and Clinical Assistant Professor at NY Presbyterian Hospital–Weill Cornell Medical Center, tells Bustle. "Some small studies have shown increased elasticity and hydration in the skin after subjects consumed collagen supplements over eight to 12 weeks compared to a control group. However, scientific data is still limited and inconclusive at this point."
Dermatologists often recommend dietary collagen supplements to get a little bounce back in your skin, she says, but it's a good idea to know how they might affect you before you buy them in bulk. Here are six possible side effects of collagen supplements.
If you do want to boost your body's production of collagen, Dr. Murphy-Rose suggests daily use of SPF and vitamin C creams, and making sure you eat plentiful sources of vitamin C, A, copper, and proline. "That will supplement collagen formation," she says. And that means happy skin, muscles, and bones.
Experts:
Dr. Stacy Chimento M.D.
Dr. Blair Murphy-Rose M.D.
Vanessa Rissetto R.D.
Studies cited:
Bolke, L., Schlippe, G., Gerß, J., & Voss, W. (2019). A Collagen Supplement Improves Skin Hydration, Elasticity, Roughness, and Density: Results of a Randomized, Placebo-Controlled, Blind Study. Nutrients, 11(10), 2494. https://doi.org/10.3390/nu11102494
Choi, F. D., Sung, C. T., Juhasz, M. L., & Mesinkovsk, N. A. (2019). Oral Collagen Supplementation: A Systematic Review of Dermatological Applications. Journal of drugs in dermatology : JDD, 18(1), 9–16.