15 Date Ideas Inspired By TikTok Trends
Cottagecore for two, please?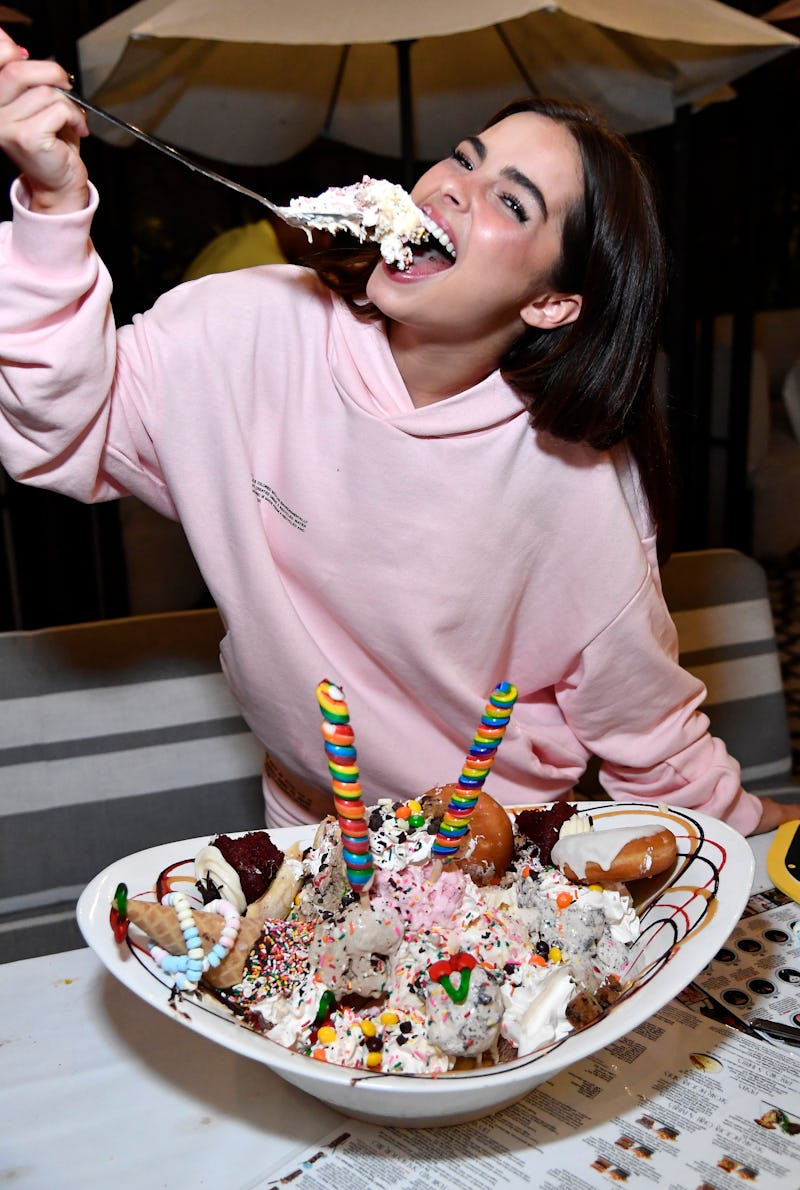 Frazer Harrison/Getty Images Entertainment/Getty Images
Put a finger down if you've ever fantasized about planning a date inspired by TikTok. Anyone? I knew it wasn't just me. From duets and dances to home decor, everyone's favorite video app is surprisingly full of romantic inspo, especially date ideas you can try at home. With concerts and clubs off the table for the foreseeable future, it's time to get creative with your socially-distant dates. And, you know, watch TikTok for hours on end as "motivation."
Maybe you've just started seeing someone new. Perhaps you're hoping to go on a special date with your longtime love. Whatever your romantic status, planning a super sweet night can be an effective way to forget about external stressors (like a global pandemic or a presidential election) and just be with each other. When working from home makes every day feel the same, going on a unique date can shake up your routine and give you something to look forward to. Taking a night to make art together or do a DIY project will get your creative juices flowing and show you a new side of your partner.
These 15 dates inspired by TikTok will have your date falling for you and your #foryoupage.