Here's How Much Money It Costs To Subscribe To An OnlyFans Account
It depends what you use it for.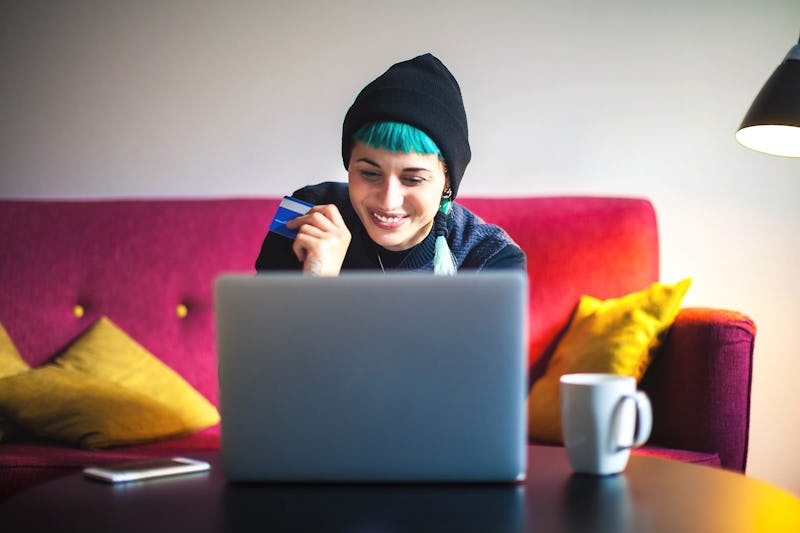 Marco_Piunti/E+/Getty Images
Unlike TikTok or Instagram, OnlyFans is a subscription-based platform where creators can monetize their content and get paid for sharing things like photos and videos. It's why the site has been such a big hit during the pandemic since so many people are stuck at home and unable to work their usual jobs. But does OnlyFans cost money for everyone to use?
It really depends on what you're looking for. When creators sign up on OnlyFans, they typically share content for free in order to gain a following — just like you would on any other social media platform. Once they reach a certain number of subscribers or fans, that's when they might choose to set a monthly subscription rate.
According to the OnlyFans blog, it's up to the creators to decide how much money they'll ask for — and it involves some math and discretion. For example, if a creator has about 10,000 fans, they can expect to attract about 150 subscribers and should set their rate accordingly. It's more lucrative, they say, to have 150 subscribers paying $6.99 than 50 subscribers paying $9.99, which is why setting realistic and affordable prices is key.
How Much Does A Subscription Cost On OnlyFans
While a creator's free content remains available after they set a subscription rate, their exclusive content will appear behind a paywall. And since the cost to subscribe is different for everyone, it'll be up to you to decide if you're willing to pay or not. The OnlyFans blog notes that it's reasonable for creators to charge up to $15.99 a month, but usually, that's for folks who are willing to offer frequent and high-quality content or pay-per-views.
There's also the option to tip OnlyFans creators. You might send along a little extra cash if you really love a particular post, if the creator does a live stream, or if you have one-on-one interactions. (It's possible, for example, to DM with creators and send tips that way.) The site offers anonymity when tipping, or you can reveal who you are. It's up to you!
While tipping used to be limitless, OnlyFans recently enforced a cap. Now, new users can tip up to $100 a day, while users who have been on the site for four months can tip up to $200. You also can't spend over $500 a day on the platform, so keep that in mind if you'd like to share the love. Other than these restrictions, it's totally up to you how much you spend on OnlyFans.