21 Flirty Texts To Send After A Good First Date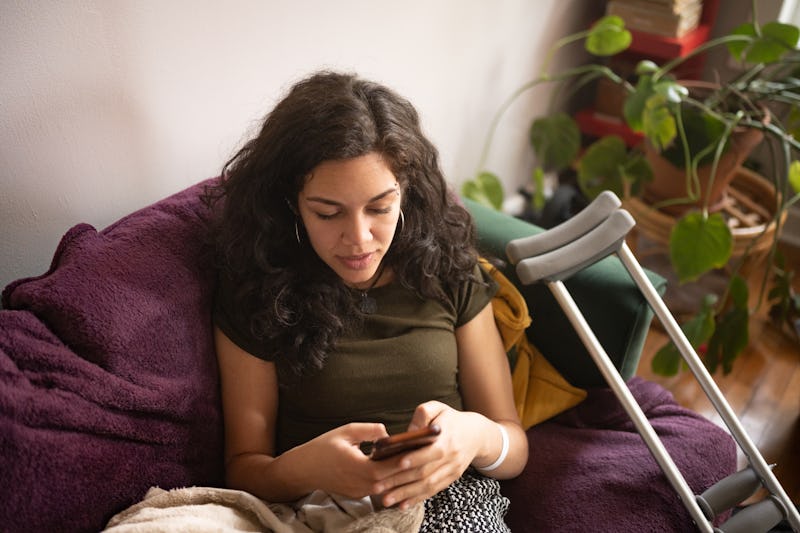 Boogich/E+/Getty Images
If post-vax dating were an Olympic sport, you'd surely get the gold. You didn't just meet someone you're actually into. You managed to ask them for drinks, find a bar you both like, and have an awesome night out. So as you're getting ready for round two, knowing some flirty texts to send after a first date can help you seal the deal.
According to Trina Leckie, dating expert and host of the Breakup BOOST podcast, flirty texting after a first date can nip any post-date overthinking. Rather than wondering if they liked you or stewing over the bad joke you made, hearing that they also had a good time can make you feel at ease.
"Texting can build confidence and make people feel more secure," Leckie tells Bustle. "You want to ensure the other person knows you had a good time and hopefully get the same feedback from them."
Additionally, Leckie shares that post-date texting can maintain your momentum. "It's an opportunity to flirt and get excited for the next date too," she says.
So what do you say? Below, you'll find 21 texts to send after a good first date.