8 Grounding Techniques From TikTok That Can Help Calm Panic Attacks
Soothe your body and mind.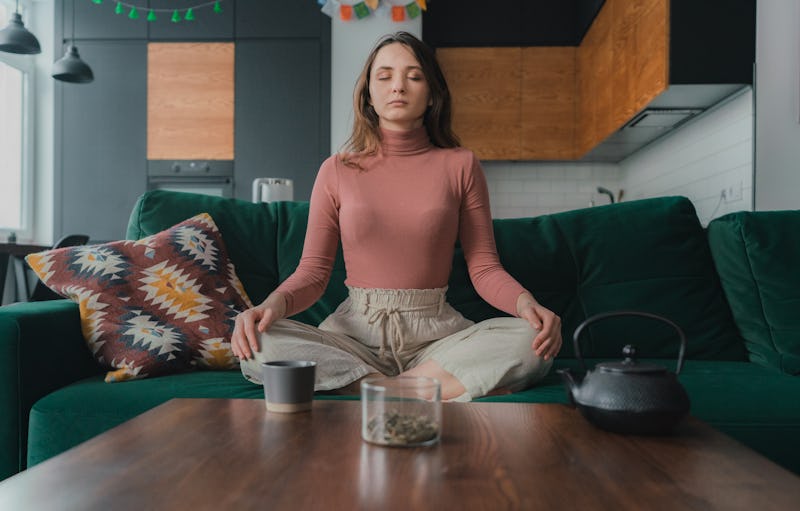 Oleh_Slobodeniuk/E+/Getty Images
When it comes to mindfulness and meditation tips, TikTok is loaded with smart tricks that can help soothe a racing mind. And, mixed in with these mental health-boosting bits of advice are some grounding techniques for panic attacks on TikTok that can help bring a sense of calm.
When you have a panic attack, you may feel your heartbeat accelerating, experience shaking and sweating, and a crippling sense of fear. Even though it can sometimes feel impossible to manage those sensations in the moment, grounding techniques are one helpful way to jolt yourself back into feeling calm and in control. A 2013 study from Frontiers in Psychology explains the concept of grounding as a process in which "physical experiences interact with cognitive processes." In other words, using physical stimulation while experiencing emotions of panic and anxiety can help you feel safer.
One of the most common grounding techniques is the 5-4-3-2-1 method, which has you engage with all five of your senses to return back to the present moment. Each of these TikTok grounding techniques for helping calm panic attacks are a variation of this well-known method — from using a cold compress to dropping into one of the most relaxing yoga poses, these tips are worth trying in moments of need.