Not All Compliments Are Created Equal
Experts explain how to decode niceties from your partner.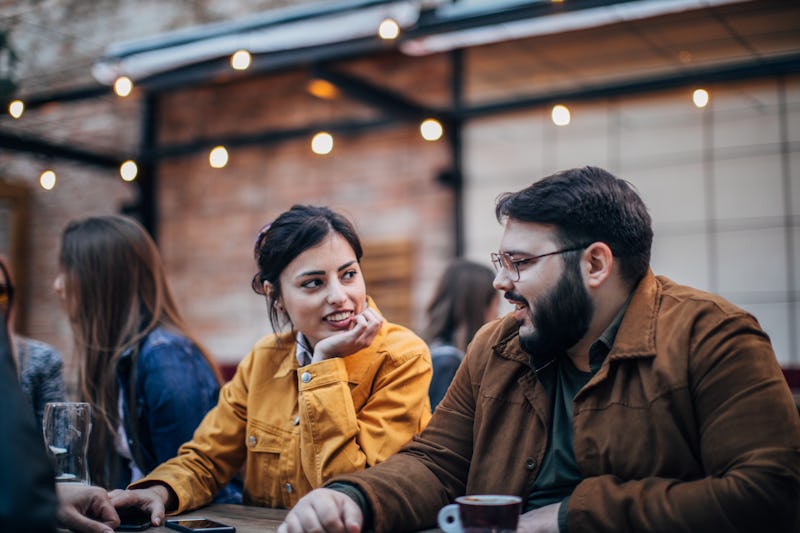 South_agency/E+/Getty Images
Nothing has the power to brighten your day quite like a well-placed, sincere compliment from someone you love. And depending on how the affirmation is delivered, it can serve multiple purposes. "First, they are nice gestures to make [people] feel good," says Jonathan Bennett, a dating and relationships coach and owner of The Popular Man. "Second, they provide valuable, positive feedback. If you like something your partner does or a particular trait, complimenting them provides great reinforcement."
The benefits go both ways: According to the CBC, Canada's national public broadcaster, doling out compliments can subconsciously make appreciation a daily habit, which in turn can boost your cognitive gratitude and psychological fitness.
But on the flip side, if you have a partner who never compliments you, it can start to erode your self-esteem over time, and not all niceties are created equal. If your partner could use a crash course — a Complimenting 101, if you will — start by tracking the ways your partner compliments you. It can reveal a lot about the relationship. Below, we check in with experts on some common compliment conundrums, and what each could mean about the fate of the relationship.
Experts:
Jonathan Bennett, counselor, part-time professor, and owner of The Popular Man
Marc Zola, LMFT, LPC, psychotherapist and founder of Eugene Therapy
This article was originally published on