How To Maintain A Happy Relationship In The Event Of A 2nd Lockdown
Relationship experts offer advice on all the worries you may have ahead of a potential round two.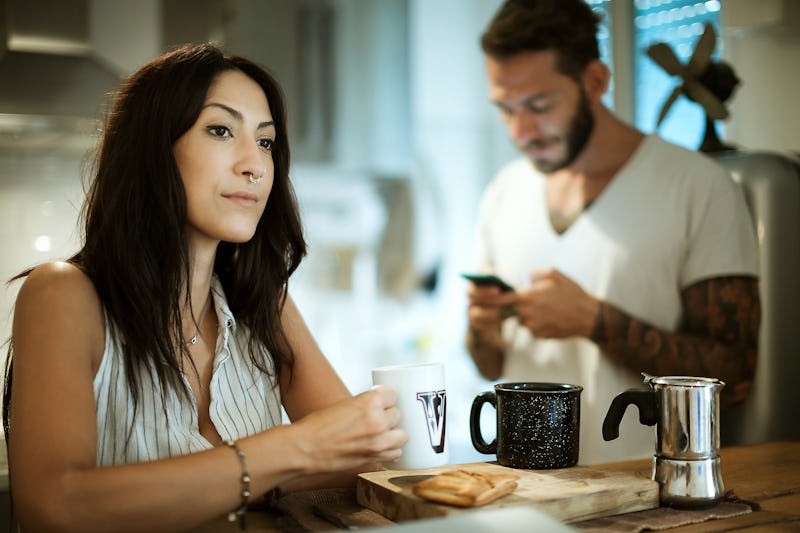 Marco_Piunti/Getty
Over the last six months, we've all experienced a lot of change. Job stresses, for one, whether that's getting used to working from home or navigating furlough; swapping carefree large gatherings for socialising with small groups of friends; and getting to grips with dating and relationships in the context of COVID-19.
The latter can be tough, and for those in relationships, there's no shame in admitting that spending every waking moment with each other can put a strain on the spark. According to research by the Office of National Statistics, twice as many adults in Britain are reporting symptoms of depression now compared to this time last year – there's no denying this year has taken its emotional toll.
As local lockdowns are becoming increasingly common, and with the suggestion of a second nationwide lockdown looming, you may be starting to feel nervous about how you'll go through it all again. So, with that in mind, I chatted to four relationship experts to get their tips on how to stay happily coupled up in the event of a second lockdown.