8 Signs Someone Has A Superiority Complex
It's another way of saying "entitlement."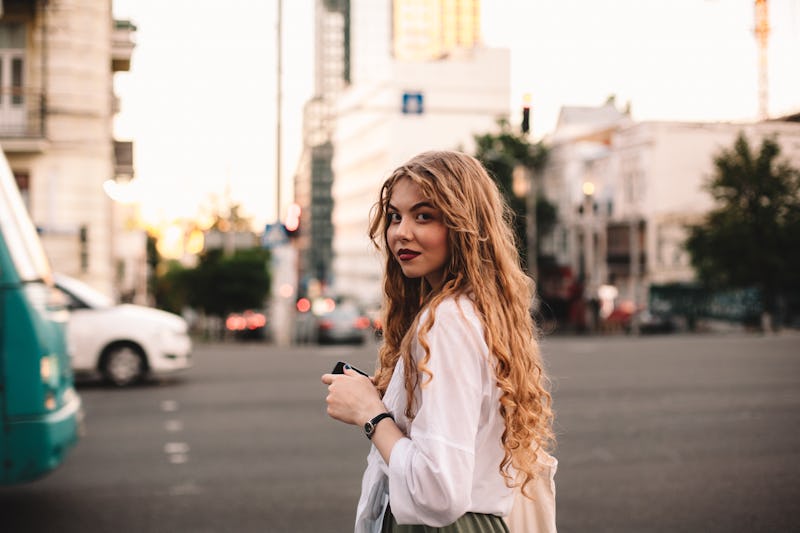 Cavan Images/Cavan/Getty Images
You may not realize it, but how you see yourself can affect the way you treat other people. For instance, when someone is content with themselves and where they are in life, it's easier to be genuinely happy for others and their success. But if they're someone who's not where they'd like to be and they need to devalue other people in order to feel better about themselves, that may be a sign of a superiority complex.
"A superiority complex is really a defense mechanism to what's really going on with the person," licensed professional counselor, Nickia Lowery, tells Bustle. "When a person acts superior to another, they really feel that the other is a perceived threat. In some way they believe others will find out that they really are 'inadequate' and therefore behave in ways that make them feel like they are 'better' than the rest."
According to Lowery, this trait can start developing between the ages of five and 12. "At this stage of development a child is seeking acceptance and validation," Lowery says. "If this isn't navigated successfully, the person will then develop a sense of inferiority."
In other words, what they really have is an inferiority complex. Instead of choosing to fade into the background, people with superiority complexes may need to overcompensate for what they lack. Many times, they'll do this by engaging in behaviors that are hurtful to other people. "Emotionally and mentally healthy people do not engage in activities that hurt others, period," Lowery says. "So someone who acts in this manner is really in pain emotionally."
Here are some things that can mean someone may have a superiority complex, according to experts.
Having a superiority complex doesn't always make someone a bad person. Like Lowery says, it's usually a result of emotional pain. For some, therapy can help them work through their feelings of inferiority so they don't have to act out in ways that hurt themselves and others. It's possible to overcome these feelings. They just need to be willing to self-reflect and make positive internal changes.
Sources
Nickia Lowery, licensed professional counselor
Dr. Sanam Hafeez, neuropsychologist and faculty member at Columbia University
Dr. Cali Estes, Ph.D, founder of The Addictions Academy
Kimberly Perlin, a licensed clinical social worker
This article was originally published on