22 Texts That'll Get The Message Across After A Truly Bad Date
No, you can't just ghost them.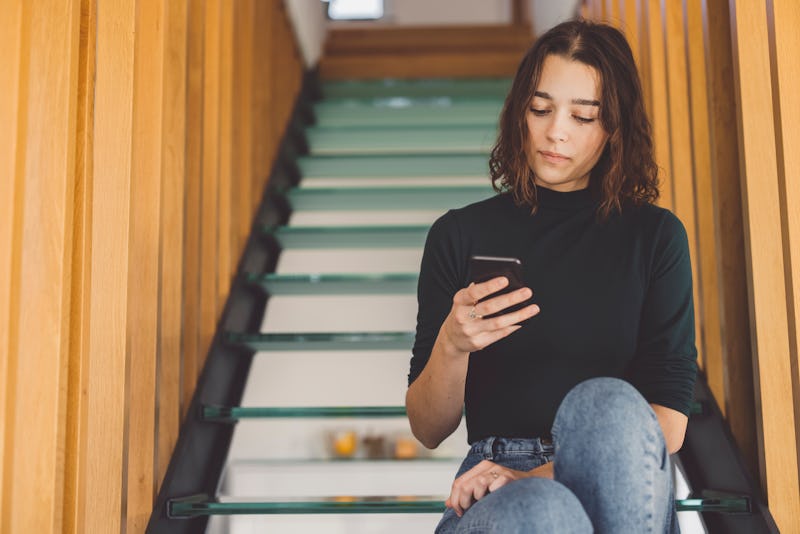 Ziga Plahutar/E+/Getty Images
Some dates are perfectly mediocre. You got a good meal, you laughed a little, but ultimately there wasn't a "spark," and you sealed the night with a quick side hug knowing you'd never see each other again. Some dates are boring. You're both super nervous, the conversation didn't flow easily, and you couldn't get their vibe, even though they seem nice enough.
Other dates are straight-up bad. They were rude to the waiter, they talked over you about the facets of your job, they ordered the most expensive thing then expected you to pay, and worst of all, they never picked up on the hint that you couldn't get away fast enough. So if they ask you out again and you need to shut it down, these texts to send after a bad date will get the message across loud and clear.
Though rejecting someone can be intimidating, dating coach Clara Artschwager explains that being honest is the best way to be kind. Rather than leading someone on or giving them false hope, you're cutting it off so they can go find someone that likes their annoying stories and open-mouth chewing. "You're practicing direct, honest, transparent communication, being vulnerable with another individual, and allowing yourself to be seen," Artschwager says.
Here are 25 texts to send after a truly bad date.
Sources:
Clara Artschwager, dating coach
Lori Salkin, senior matchmaker and dating coach
Trina Leckie, relationship coach and host of 'The Breakup BOOST' Podcast
Julie Spira, online dating expert and CEO of Cyber-Dating Expert