13 Texts To Send To A Friend Who's Going Through It
"Remember this day? *Insert photo* Our friendship rules."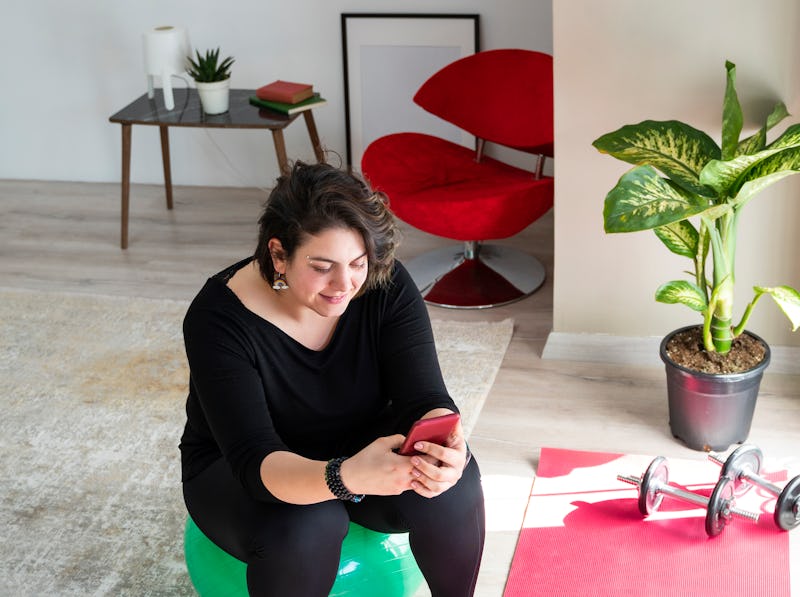 ozgurdonmaz/E+/Getty Images
You know your friend is having a hard time when you send the most ridiculous dog TikTok you've ever seen and they just respond with, "cute." — or, even worse, "thx." When your normally bubbly bestie cancels three hangouts in a row, it's proof positive that they're feeling some type of way. A text to send to a depressed friend might not break them out of their funk, but it'll let them know you're there for them.
"You're trying to strike the sweet spot of no-strings-attached, non-invasive support," says Grace Huntley, L.M.H.C., a psychotherapist with the mental health platform Alma. Since your friend is less likely to proactively invite you over for a Netflix date if their mental health isn't in great shape, Huntley says that it can be helpful to reach out unprompted. "Your friend may particularly appreciate you making the extra effort to let them know they're on your mind, even if they're not always able to respond," she tells Bustle.
Even science says that texts are good for someone's depressed brain to receive. According to a 2017 study published in the journal BioMed Central Psychiatry, receiving supportive texts twice a day helps people with depression cope a lot easier than people who don't receive those, "Hey, you're awesome" reminders.
When you can tell your pal is in need of a quick sloth .gifs — or a shoulder to cry on — letting them know you're there for them can look a lot of different ways. If you're trying to figure out whether a simple emoji or a more emotive vibe will do the trick, check out these 13 texts to send to check in on your depressed friend.
Experts:
Grace Huntley, L.M.H.C., psychotherapist with Alma
Studies Referenced:
Agyapong, V.I.O. (2017) Randomized controlled pilot trial of supportive text messages for patients with depression. BMC Psychiatry, https://bmcpsychiatry.biomedcentral.com/articles/10.1186/s12888-017-1448-2.