10 Fun Standing Sex Positions To Try With Your Partner
From The Butterfly to X Marks The Spot.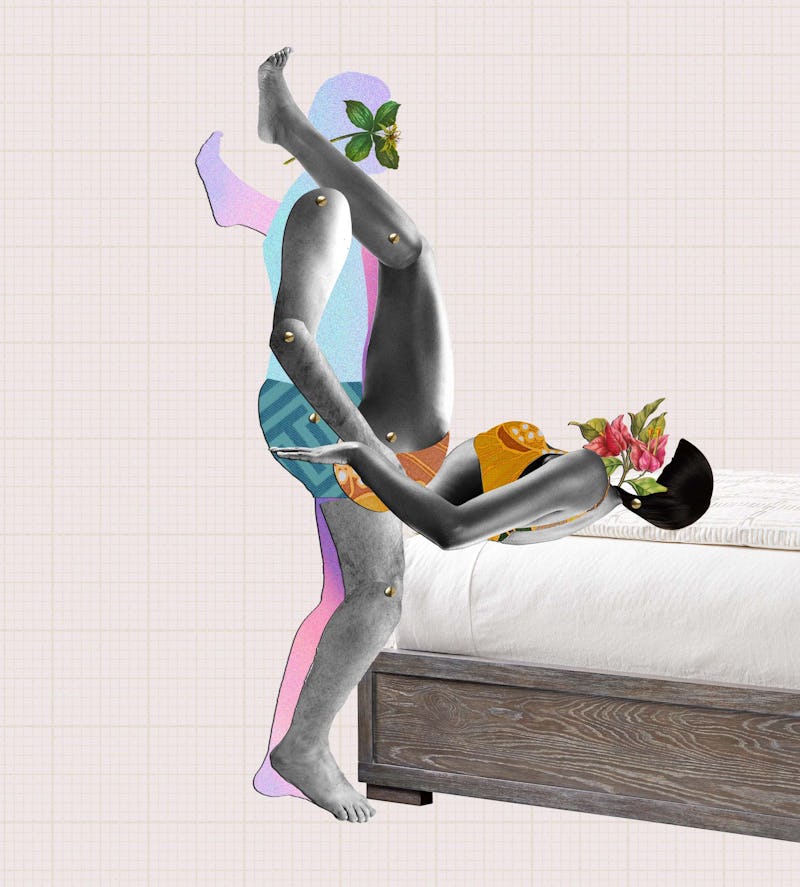 Additional reporting by Chika Ekemezie
The best part about sex positions is that there are so many positions from which to choose. If you're creative enough, you could probably go every day of the week, for a year, without repeating a new sex position. And if you're into standing sex positions, you're in luck because there are so many different varieties.
Although many of them definitely require at least some sort of support, one of the big selling points about standing sex is that it can be done anywhere — and even without having to take off your clothes.
Though there are some best practices to keep in mind before you jump right into a standing sex position. "Standing positions are usually for rear entry or bent over a couch or the edge of the bed,"Sarah Watson, LPC and Sex Therapist tells Bustle. "Most women feel a bit more supported when they are able to lean against something so the fear of falling over or being dropped is lessened."
Whether it's both your and your partner, or just one of you who's standing, here are 10 fun standing sex positions to try tonight.
This article was originally published on