Here's What Happens In Your Brain When You Drink Caffeine
It can boost your memory, for one.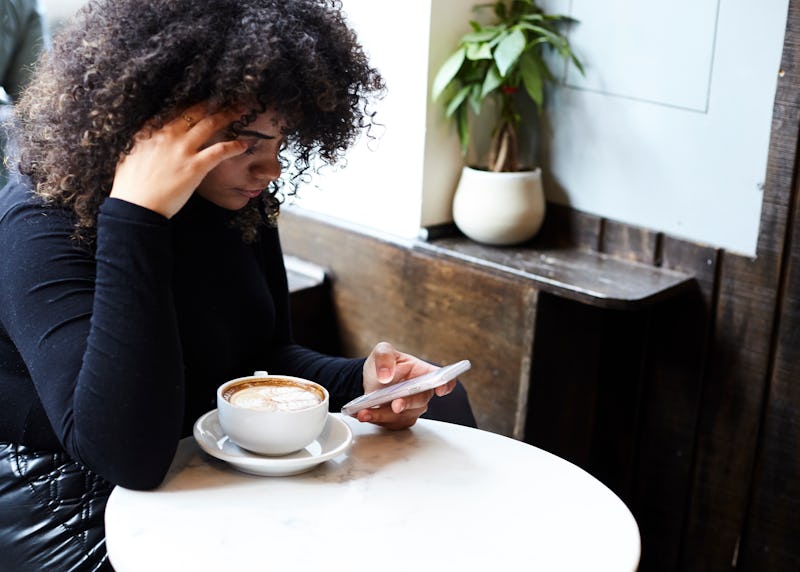 Hannah Burton/Bustle
Caffeine gets you up in the morning and keeps you buzzing through the day, but caffeine also has complex and intriguing effects on the brain. Scientists are increasingly learning that the sophisticated substance interacts with the human brain in interesting, even unexpected, ways; a study in 2012 found that it binds to particular receptors in the brain that regulate the metabolism, body clock and heart. But if you've ever wondered just what caffeine does to your nervous system, the answer is more complicated than you think.
Caffeine on its own was first isolated by a German chemist in the 1700s, but in its various forms it's been part of many different cultures for millennia, from tea to various forms of coffee. What we enjoy today, in its cold-brewed, nitro-chilled, single-origin form, isn't a world away from the drinks enjoyed by distant ancestors, who all likely adopted it for its stimulating qualities. Modern science has given us a window into the at times peculiar ways in which caffeine influences us neurologically, from our wakefulness to our memory and vulnerability to certain illnesses.
Here are the various surprising and really cool ways caffeine affects your brain for the better, according to science.
This article was originally published on