Here's What To Do When A Partner Doesn't Say "I Love You" Back
Experts share how to keep it cool in this frustrating situation.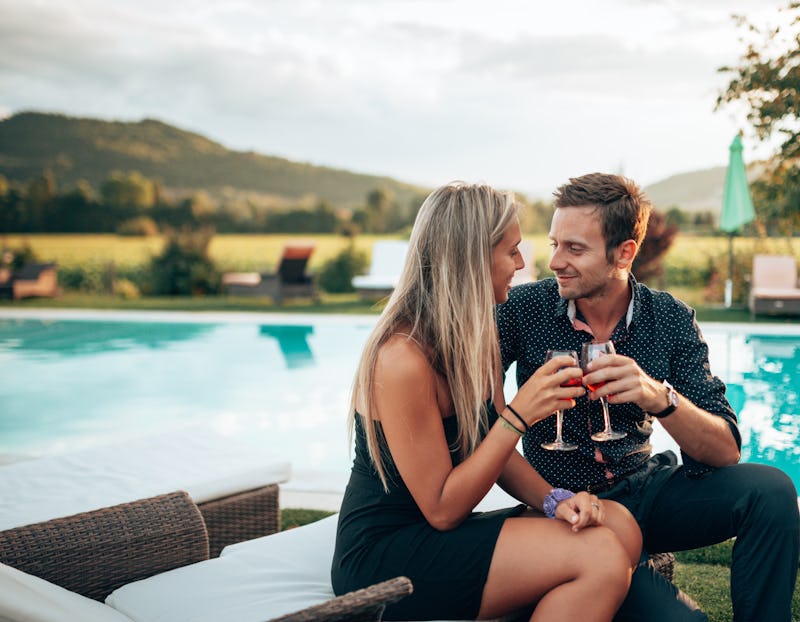 franckreporter/E+/Getty Images
You've been dating your partner for some time, and you've finally found the courage to say those three special words. Three words and eight letters may not seem like much, but saying "I love you" for the first time is a big deal. Not only can it be terrifying to put your feelings out there, but you're also not guaranteed to hear those words in return. So, what do you do when you tell someone you love them and they don't say it back? While it can feel like the worst thing in the world in that moment, experts say, you shouldn't worry.
"It's really scary for a person to venture forward to say 'I love you,'" clinical psychologist and author, Dr. Carla Marie Manly, tells Bustle. "In fact, many new couples play an unconscious game of 'feeling it out' when (and if) the other person is falling in love at the same pace."
If you feel ready to say "I love you" first, Dr. Manly recommends doing a few things. First, get to know what you're really feeling. In the early stages of a relationship, Dr. Manly says, it's easy to confuse love with infatuation, passion, or simply the joy of dating. When you mistake lust for love, your "I love you" won't be coming from a genuine place. Instead, it's most likely coming from a place of insecurity and your partner may not react to the situation in a positive way.
But if you're genuinely in love and you want to express that, go for it. And if you find yourself in a situation where you're saying "I love you" and not hearing it back from your partner, here's what experts say you can do.
Experts
Dr. Carla Marie Manly, clinical psychologist and author of upcoming book, Date Smart
Ieshai Bailey, CMHC, licensed therapist
Victoria Elf Raymond, PhD, licensed psychotherapist
Davida Rappaport, relationship expert and spiritual counselor
April Maccario, New York–based relationship expert and author
Chloe Ballatore, relationship and communication expert
Courtney Boyer, relationship coach
This article was originally published on