21 Witty Responses To "Are You Single?"
Because how very dare they.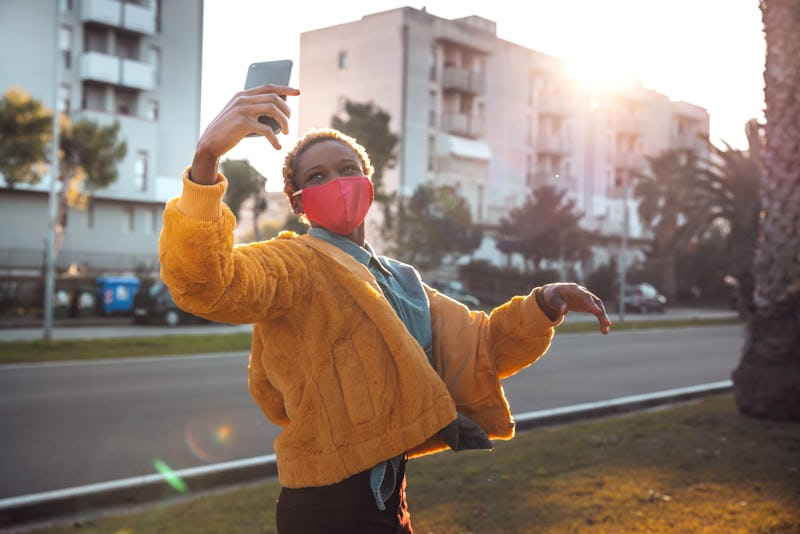 LeoPatrizi/E+/Getty Images
Whether you're single and want to be, fresh out of a breakup, or on the lookout for your next partner, it's never fun when a friend or relative swoops in out of nowhere and asks personal questions about your love life. It always seems to happen when you least expect it, too — like in the middle of a great conversation at dinner or via text on a random Tuesday night. It's why you need to have a few witty responses to the "are you still single" question ready to go because not only is it none of their business, you'll probably also want to deflect their negative vibes.
"It can be quite frustrating when people ask if you're 'still single' because the language and way in which it is often asked can communicate that you are 'missing' something or that there is something wrong with being single," Sheva Assar, Psy.D., a licensed clinical psychologist, tells Bustle.
While you could try to explain that you're finding yourself after a breakup, or say — for the 100th time — that you actually like being single, it's often better to save your breath and change the subject. Here, 21 witty comebacks to try the next time someone asks if you're single that experts say work perfectly, in a variety of situations.
Sources:
Dr. Sheva Assar, PsyD, licensed clinical psychologist
Vanessa Ringel, relationship coach
Shannon Gunnip, LMHC, BC-TMH, licensed mental health counselor
Christine Scott-Hudson, MA, MFT, ATR, psychotherapist
Acamea Deadwiler, author and dating exert
Liam Barnett, dating and relationship coach
Karolina Bartnik, dating and relationship expert
Canwen Xu, relationship expert
Tammy Shaklee, LGBTQ relationship expert and matchmaker
Jade Bianca, dating expert and matchmaker
Dr. Tarra Bates-Duford, PhD, LMFT, CRS, CMFSW, psychologist