11 Ab-Focused Yoga With Adriene Workouts
All you need is your mat.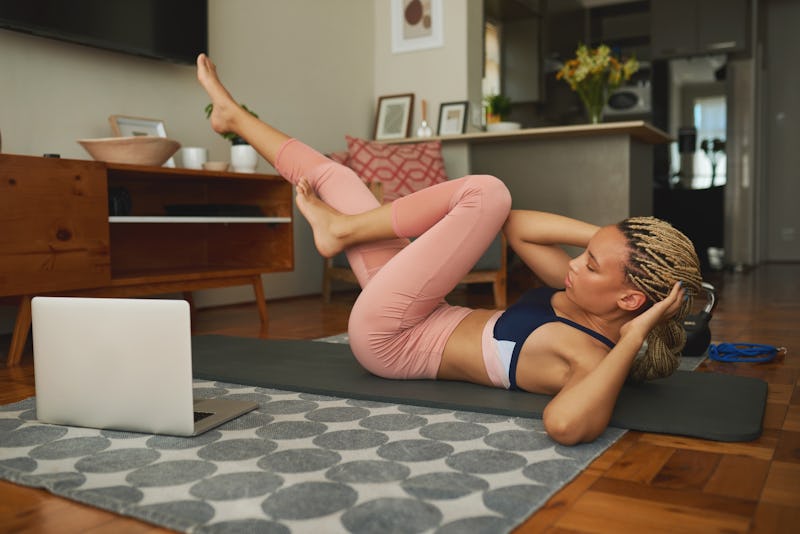 LaylaBird/E+/Getty Images
While there's a time and a place for hardcore ab workouts that involve minute-long planks or sit-up variations that go on until it feels like your torso's on fire, you could also work those muscles in a less intense yoga class instead. Just hit play on one of Yoga With Adriene's core workouts, which bring the burn in a decidedly more chill way.
Certified yoga instructor Adriene Mishler's ever-popular YouTube channel is positively brimming with various yoga-themed core exercises that focus on your body's center. And, as any Yoga With Adriene fan will know, each video comes with a heaping dose of positivity and encouragement from Mishler — something that's extra nice when you're about to do planks or leg lifts.
It's also a relief to know Mishler's core workouts aren't necessarily about getting "ripped." Instead, they focus on strengthening the center of your body so that you feel supported and strong. Add the yoga benefits each class brings, like deep breathing, brief appearances from her cute dog, and improved flexibility, and you've got the nicest setup for an ab workout anyone could ask for.
Whether you're looking for a 20-minute ab workout that leaves you lying in a pool of sweat or a quickie routine that incorporates plenty of time in child's pose, Mishler really does have something for everyone. Here are 11 Yoga With Adriene core workouts you can add to your fitness routine.