3 Zodiac Signs You're Most Likely To Date, Based On Your Zodiac Sign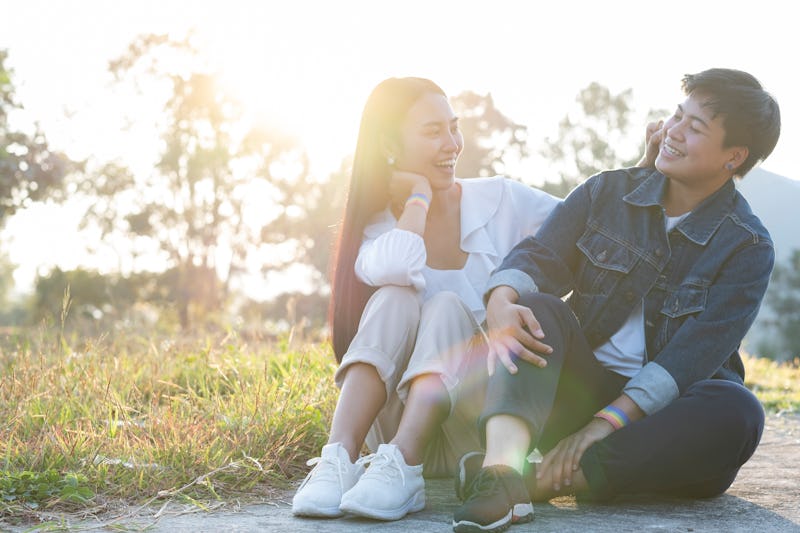 Sirinarth Mekvorawuth / EyeEm/EyeEm/Getty Images
There are so many factors that contribute to who you end up dating, and sometimes it's as simple as going with the first person who responds to your messages on Tinder. But if you have a go-to type that you fall for time and time again, consider their sign.
Chances are there are a few zodiac signs you're most likely to date — i.e., folks you hit it off with right away — and it has less to do with dating app algorithms, than with personality traits your own sign is drawn to. Astrologers say compatibility also stems from your astrological charts, and the way they mesh together.
As Lisa Barretta, an astrologer and author, tells Bustle, "When I look at astrological charts for relationships, the Sun, Moon, ascendant [sign], Venus, and Mars usually create the attraction between the two people involved. Venus and Mars, in particular, point to sexual attraction."
Of course, compatibility doesn't always mean you'll end up staying with someone long-term, but you might have fun dating all the same. For instance, "sometimes challenging aspects between Venus and Mars indicate strong sexual attraction," Barretta says, which means you'll have a "quick burn" type of relationship.
So, who are you most likely to date? Read on below for the top three signs you'll be drawn to, based on these astrological factors.
Of course, there are so many factors that determine who you'll fall for, but astrologically speaking, these three folks are the ones who stand out most.
Experts:
Lisa Barretta, astrologer and author
Cassady Cayne, astrologer, lightworker, and relationship coach