What To Expect From 'I Am Cait's Full Season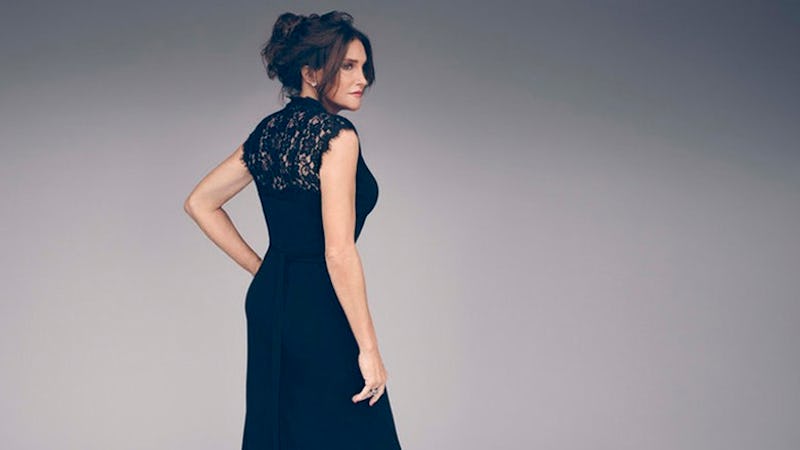 E's highly anticipated docu-series I Am Cait, chronicling Caitlyn Jenner's journey coming out to her family as a transgender woman, premiered Sunday, July, 26 — and with 2.7 million viewers tuning into Jenner's new docu-series, I daresay it's a success. In the series' inaugural episode, Caitlyn was able to speak publicly about her transition in her own words, and more importantly, in her own way. We learned a lot about Caitlyn in this first episode, like how she chose her name and how her family reacted to meeting her. Caitlyn's mother Esther and her sisters are present; we also get to see Kylie meet Caitlyn; and Kim and Kanye also pay a visit to her Malibu home. But beyond the celeb appearances, the series also explored issues surrounding transphobia and Jenner's own activism. Naturally, it left me wondering how many more heartwarming episodes of I Am Cait we all have left to enjoy.
It's a short run for the E! docu-series, which is made up of eight episodes, with the final installment airing on September 13. And as we get into the new episodes — if you're anything like me you need to know more now — what else will we see from Caitlyn's journey?
1. The Road Trip
As Caitlyn and her friends embark on a road trip, the series will explore how Cait's privileged celebrity status affects her role as an activist in the transgender community.
2. A Family Feud?
In a trailer for the upcoming season, we see a clip in which Kim admonishes Cait, saying "You look amazing; it's your time, but you don't have to bash us on your way up." KUWTK fans are not new to family drama or an inflammatory teaser trailer.
3. More Family Feels
We saw Kim and Kylie interact with Cait, but with 10 Kardashian/Jenner kids, there should be a lot more meetings and moving moments to come.
4. More Trans Activism
Caitlyn is a well-heard voice in the trans community and this show will continue to illuminate Cait's experience, her work against transphobia, and her dedication to ending violence against trans people. What's even better, though, is that Cait will also introduce viewers to other influential voices in the transgender community.
5. Romance For Caitlyn?
Another hint in the Season 1 trailer shows possible romance for Cait. In the clip, Candis Cayne asks Cait out on a date... or rather asks Caitlyn to ask her out on a date. It's pretty cute.
6. More Cait!
We still have a lot to learn about Caitlyn and I, for one, cannot wait.
Images: James White/E! Entertainment; Giphy (6); Getty Images