'Redbook' Used Non-Models For Its September Cover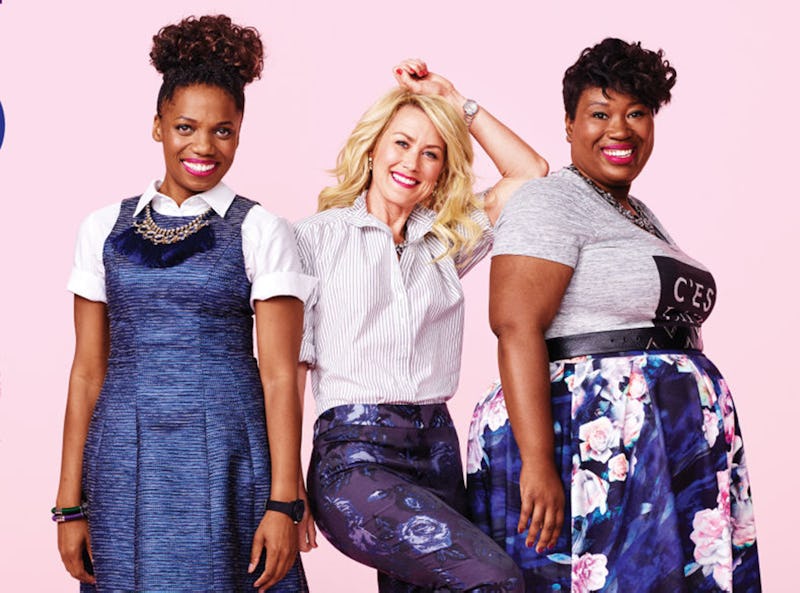 Just when you thought there was a body positivity limit to the fashion industry, this happens. That's right, Redbook used everyday women on the cover of the magazine's September issue. In the midst of (undoubtedly gorgeous) spreads featuring the likes of Miley Cyrus and Karlie Kloss, it's kinda refreshing to see women who look a little bit more like me.
The magazine, which appears to be the only one to use non-celebrity faces for its September cover, chose six women of varying ages, sizes, and career choices, according to a report from Fashionista. To create this history-making spread (it's the first time the brand has had a non-model or celeb cover), Redbook hosted a "Real Women Style Awards" competition to select their seriously lucky readers. I mean, imagine winning a magazine competition and end up on the cover of it. Absolutely amazing.
Redbook editor-in-chief told Fashionista that using average women on the cover was definitely to make a message.
"Getting the September issues and leafing through them is such a thrill," Rollins said to Fashionista. "You don't look at it and say 'oh, that's going to be something I'm going to be trying next Tuesday night on date night.' It's meant to be purely inspiring."
And inspiring is right. Being able to look at the cover of a magazine and think "that would look amazing on me," is definitely a major change that needed to be made, and Redbook is making a groundbreaking move by doing so. Combined with other magazines are adding more body diversity to their covers — think Women's Running magazine's cover that featured plus size model Erica Schnek — it looks like the industry is getting that much better at being body positive.
Images: Redbook