The Alternative Plus Size Blogger You Should Know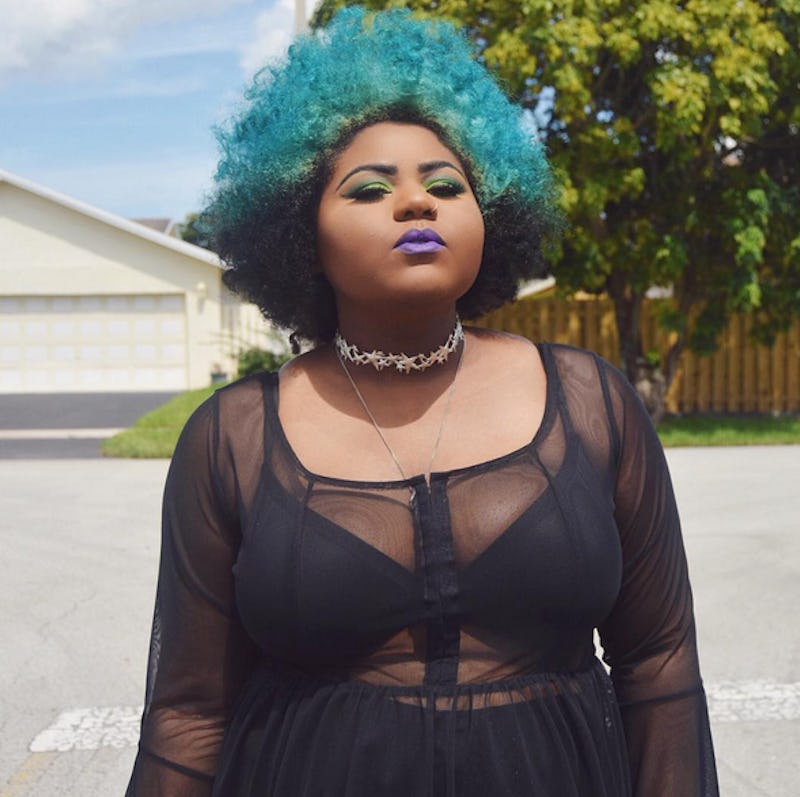 As much as I love retro fashion and plus size women, it seems like the time of body positive beauty bloggers being confined to vintage styles is finally over. With a new wave of fat positive bloggers coming into popularity, alternative plus size fashion is finally getting its time to shine. Cue Stacey of Hantise de l'oubli. Being trendy while plus size is a task that can take up a lot of one's time and attention as we constantly have to hunt for bargains and beautiful pieces. Sometimes your own style can get lost in the bid to look fat and fashionable for less. That's why bloggers like Stacey are so worth celebrating.
Don't get me wrong: Plus size shopping has definitely seen a turnaround these past few years, leading to much more variety in many fat women's wardrobes. High fashion plus size options even coexist peacefully alongside vintage pinup threads, meaning more and more individual styles are coming forward. But there's still a serious dearth of plus options that tap into alternative looks and lifestyles.
On Hantise de l'oubli, Stacey showcases her spooky style while promoting size acceptance and body positivity. Her well-worded blog posts often explore issues like fat shaming and sizeism, but alongside all the important debates, her killer style, well, kills it. She began her blog only two months ago and the four outfit posts that Stacey has shared already nail the type of alternative pride we need in the body positive community.
However, Stacey's style isn't solely limited to her love of all things Halloween. It also utilizes kitschy pieces and bright colors to give her looks a more diverse edge. A solely goth style, especially for a plus size blogger, is impressive and rare, but the more personal touches make Stacey's outfits really stand out.
Although only a few posts deep into the worlds of body positivity and plus size blogging, Stacey has really made a name for herself in the community and I shiver with anticipation wondering what her next blog post will bring. Despite being new to the scene, her professional website, on point style, and body positive world views make it impossible to tell that this is only the beginning.
Images: Courtesy hantisedeloubli/Instagram