15 Writers On Beauty And Body Image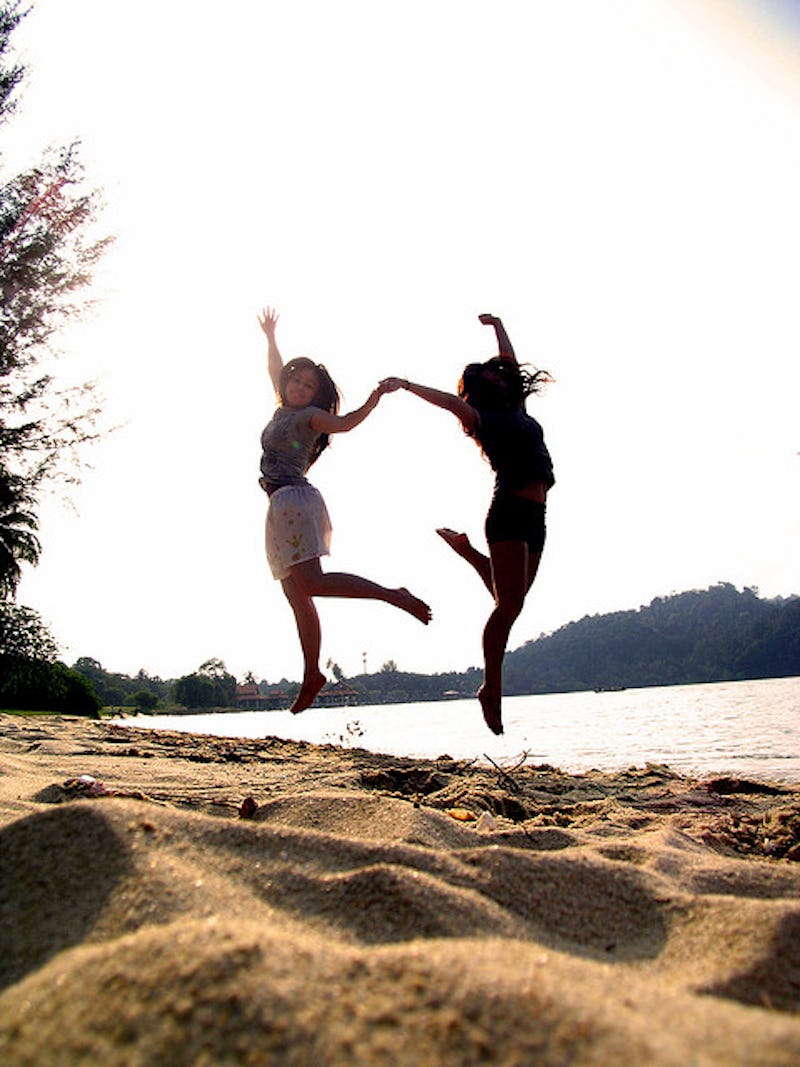 The history of literature is full of poems, stories, and epics celebrating youth, beauty, and gorgeous women with the patience of saints who wait around knitting until their husbands come home from traveling the world. Lame! But the real celebration of beauty and body image comes when women wield the pen (or the keyboard).
Hollywood is still hooked on Size 0, but books, blogs, and even (shocker) runways have started celebrating the female form in all its shapes and sizes, instead of the stick-thin, big-boob fantasy that's dominated pop culture for way too long. "Pretty much everyone I know, no matter what size, is trying some system," Melissa McCarthy has said. "Even when someone gets to looking like she should be so proud of herself, instead she's like, 'I could be another three pounds less; I could be a little taller and have bigger lips.' Where does it end?" She's right. Life is short — why torture yourself so you can get the airbrushed "bikini bod" of a celeb in St. Barts? There's beauty in every shape. We just have to see it in ourselves.
There are a few weeks left of summer (sad!) so why not rock that bikini you've been eyeing, but have been too afraid to put on. As the late, great Nora Ephron wrote, "Oh, how I regret not having worn a bikini for the entire year I was 26. If anyone young is reading this, go, right this minute, put on a bikini, and don't take it off until you're 34." Don't stop wearing it at 34, though — keep rocking that baby as long as you want. Because you look hot.
If you need a little motivation, here are 15 badass women (and a few enlightened dudes) on beauty and body image. Heed their wisdom.
The Beauty Myth by Naomi Wolf
"A culture fixated on female thinness is not an obsession about female beauty, but an obsession about female obedience. Dieting is the most potent political sedative in women's history; a quietly mad population is a tractable one."
Gloria Steinem
"Each individual woman's body demands to be accepted on its own terms. We stop being comparatives. We begin to be unique."
On Beauty by Zadie Smith
"Any woman who counts on her face is a fool."
Simone de Beauvoir
"To lose confidence in one's body is to lose confidence in oneself."
Amy Bloom
"You are imperfect, permanently and inevitably flawed. And you are beautiful."
Elizabeth Gilbert
"Let me ask you something, in all the years that you have... undressed in front of a gentleman has he ever asked you to leave? Has he ever walked out and left? No? It's because he doesn't care! He's in a room with a naked girl; he just won the lottery. I am so tired of saying no, waking up in the morning and recalling every single thing I ate the day before, counting every calorie I consumed so I know just how much self loathing to take into the shower. I'm going for it. I have no interest in being obese, I'm just through with the guilt. So this is what I'm going to do, I'm going to finish this pizza, and then we are going to go watch the soccer game, and tomorrow we are going to go on a little date and buy ourselves some bigger jeans."
Full Frontal Feminism by Jessica Valenti
"Value yourself for what the media doesn't — your intelligence, your street smarts, your ability to play a kick-ass game of pool, whatever. So long as it's not just valuing yourself for your ability to look hot in a bikini and be available to men, it's an improvement."
Anne Lamott
"For too long, and despite what people told me, I had fallen for what the culture said about beauty, youth, features, heights, weights, hair textures, upper arms."
Bridget Jones's Diary by Helen Fielding
"I realize it has become too easy to find a diet to fit in with whatever you happen to feel like eating and that diets are not there to be picked and mixed but picked and stuck to, which is exactly what I shall begin to do once I've eaten this chocolate croissant."
Confucius
"Everything has beauty, but not everyone sees it."
Paper Towns by John Green
"That's always seemed so ridiculous to me, that people want to be around someone because they're pretty. It's like picking your breakfast cereals based on color instead of taste."
Dorothy Parker
"Beauty is only skin deep, but ugly goes clean to the bone."
Maya Angelou
"It is time for parents to teach young people early on that in diversity there is beauty and there is strength."
Bossypants by Tina Fey
"All Beyoncé and J. Lo have done is add to the laundry list of attributes women must have to qualify as beautiful. Now every girl is expected to have Caucasian blue eyes, full Spanish lips, a classic button nose, hairless Asian skin with a California tan, a Jamaican dance hall ass, long Swedish legs, small Japanese feet, the abs of a lesbian gym owner, the hips of a nine-year-old boy, the arms of Michelle Obama, and doll tits. The person closest to actually achieving this look is Kim Kardashian, who, as we know, was made by Russian scientists to sabotage our athletes."
Fat Girl Walking by Brittany Gibbons
"...the thing about dieting is that it's really horrible and boring for a longer period of time than feeling pretty in small jeans feels. That's just basic math."
Such a Pretty Fat by Jen Lancaster
"But ever since I made the decision to drop a few pounds — way less easy than it sounds, by the way — I've become obsessed with my size and in so doing I've inadvertently allowed my inner critic to have a voice. And you know what? She's a bitch."
Now get out there and follow Lancaster's advice: Kick that bitchy inner voice to the curb.
Image: preciousjan, Susanne Nilsson, Sodanie Chea, meenakshi madhavan, David Robert Bliwas, web4camguy, juanedc/flickr