'We Are Your Friends' EDM Soundtrack Has Dropped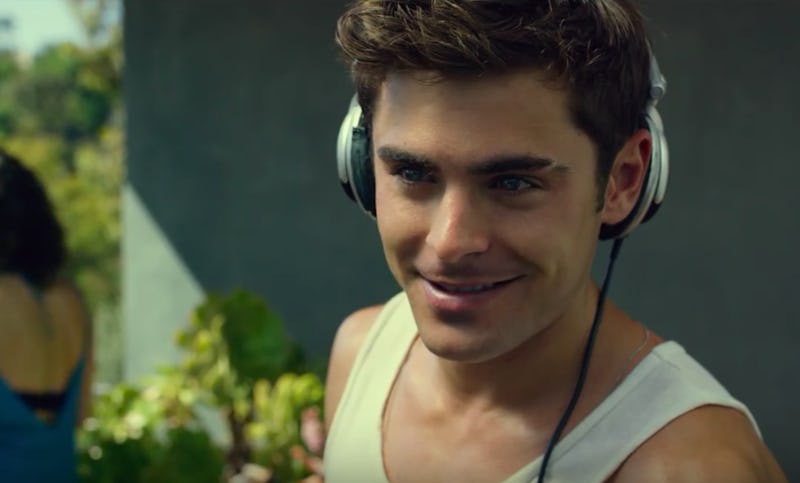 EDM — Electronic Dance Music — is the heart and soul of Zac Efron's newest film, We Are Your Friends. In the film, Efron stars as Cole, an aspiring DJ, who promotes parties with his friends while struggling to get his big break. The film relies on the audience believing Efron's Cole is a talented DJ, meaning that the music he plays has to be on point. It's no surprise, then, that a film so dependent on music would release an official accompanying album. If you're wondering where to get the We Are Your Friends soundtrack, check it out on Spotify and iTunes before the movie is released.
EDM music is the only thing populating the We Are Your Friends soundtrack, though it varies from head-banging club hits — like "BlackOut" by The Americanos, Lil Jon, Juicy J and Tyga — to more relaxing, ethereal tracks — like Scenic's "Another Sky (The Magician Remix). Said Efron in an interview with Variety, "It's fantastic that we were able to integrate electronic music into what is a really universal film. It's sort of like what disco was in Saturday Night Fever. That movie really is about a guy transitioning from a certain place in his life and becoming an adult and the backdrop is disco, so this is our generation's version and it's electronic music."
The soundtrack comes in two versions, an 18-track Deluxe Edition and a 12-track Standard Edition, both of which are available for streaming and purchase. However, two of the songs — "Riva (Restart The Game)" by Klingande and Broken Back and Bro Safari's "The Drop (VIP Mix)" — are not available on Spotify.
Music supervisor Randall Poster, known for crafting the wonderful scores and soundtracks for Wes Anderson films and last year's hit Boyhood, acted as the music curator for We Are Your Friends, and worked closely with director Max Joseph. "He worked with me to really find music that was contemporary and that overlapped with pop. It's a mix between my favorite dance music but also music that would be authentic to this group of guys who wouldn't necessarily know the stuff that I like," Joseph said in an interview with Rolling Stone.
The album pulls tracks from EDM artists around the world, many of whom were featured on the We Are Your Friends DJ Tour. A majority of the soundtrack was gathered from EDM hits of 2014-2015. For example, one of the featured tracks, the Years & Years' "Desire (Gryffin Remix)," was just released as a single off of the British trio's debut album, Communion. Other EDM hits featured on the We Are Your Friends soundtrack include Oliver $ and Jimi Jules' "Pushing On."
The We Are Your Friends soundtrack is perfect for the casual EDM listener because of its variety. The soundtrack goes big, and small, with some songs causing sensory overload and others providing a nice background beat. Honestly, the album progresses like a perfect work-out companion — "Younger (Kygo Remix)" by Seinabo Sey is the perfect cool down song, while Will Sparks, Wiley and Elen Levon's "Ah Yeah So What (WAYF edit)" would be great for running on the treadmill (or in the outdoors, if you're into that kind of thing).
Whether or not you call yourself a big fan of EDM, it's hard to deny that this soundtrack is totally addicting.
Images: Warner Bros. Pictures; Giphy (2)