Add These Ingredients To Face Wash For Better Skin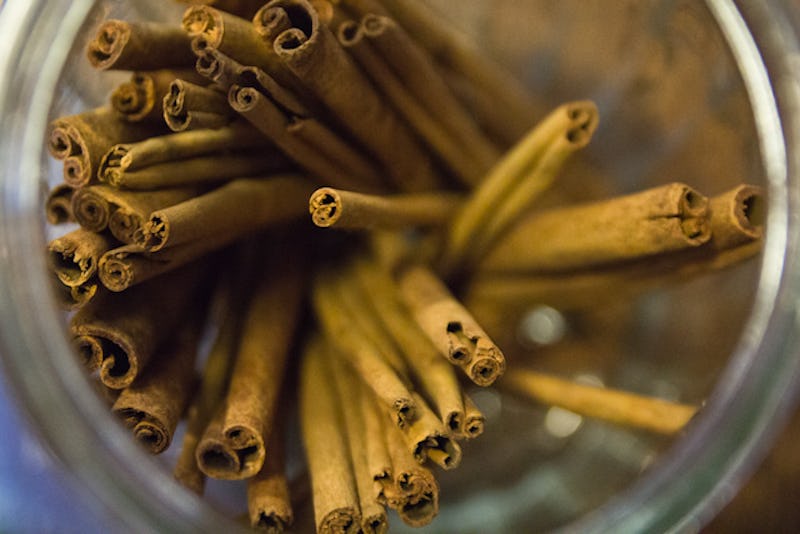 I love the idea of DIY skincare. Using fewer ingredients that work naturally to improve skin always seems like a good idea. The problem (well, my problem) is laziness. That's where the idea of semi-DIY skincare and face masks comes in. Given that I can't be bothered to actually whip up a chia seed, red wine, and raw honey concoction to slather on my face (although, how amazing does that sound?), but also do rather enjoy the streamlined packaging of commercial skincare products (i.e. easy squeeze tubes or pumps), I dream about the benefits of soy and nutmeg for my skin way more than I actually reap them.
Instead of mixing up a batch of face wash from various ingredients, how about just adding one (or two, if you're ambitious) dry ingredients to an existing face wash? In this way, one can still achieve some of the benefits of natural ingredients without the mess (or awkward leftovers). Plus, adding dry ingredients to a face wash can even provide some exfoliation for softer, more radiant skin. Interested? Here are three different ingredients to add to your face wash for some truly amazing, added benefits. Just make sure to use the ground version of each for best results!
1. Cinnamon
Cinnamon works wonders for treating acne. Because of its antibacterial and antifungal properties, blemishes can be effectively cleansed and healed. And the effects cinnamon has on improving circulation and plumping the skin means using it will not dry out the skin and even help target fine lines. Pretty much a win-win-win, right?
2. Sea Salt
Although consuming a lot of salt isn't the healthiest, using it topically in skincare can yield some pretty great results. Sea salt has healing and hydrating properties that can help alleviate dry skin and even treat concerns like eczema and psoriasis. But if oily skin and acne are what need to be addressed, salt can also help with these issues. According to Women's Health, not only can it clean pores and balance oil production, but salt also has antibacterial and anti-inflammatory properties to help keep breakouts at bay.
3. Nutmeg
Nutmeg has some pretty amazing benefits for skin (and hair). Sprinkling some ground nutmeg into a face wash can help with acne and even aging. The antimicrobial and anti-inflammatory properties can assist in clearing and diminishing breakouts and acne marks, while it's anti-aging properties help promote circulation and combat free radicals which can cause fine-lines and wrinkles. Oh, and it can give a more radiant complexion, as if you needed another reason to start rubbing nutmeg on your face.
There you have it — all the benefits of DIY products with only half the work.
Images: Steven Depolo, Carmen Eisbär /Flickr; Pixabay