5 InstaGlam Brands You Need To Know Now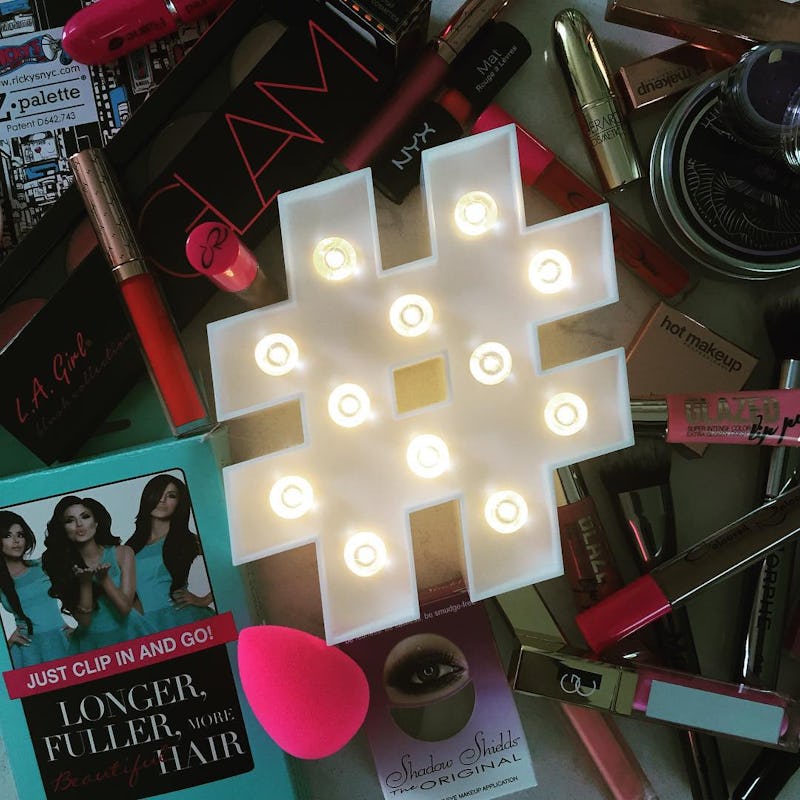 The influence of social media over our shopping is greater than ever. New York-based businessman Richard Parrott, owner of accessories store Ricky's NYC, is capitalizing on the trend with # ("hashtag"), a beauty store that only sells Instagram-famous products. The Soho shop specializes in cosmetics that are popular on the social media site, including ones that are endorsed by beauty experts, stylists, and trendsetter Kylie Jenner. Parrot told The Cut about how the concept of # came about.
"The store is a result of our search for products through Instagram as opposed to through Google or Bing," Parrott said. "When you search 'hot makeup' or 'best makeup brush' on a search engine, you're going to be shown what the algorithm is programmed to show you, whether someone paid for it or it has the most unique content. I started finding out who's talking about what by searching through social media. It's a bit more believable because it's real people talking about real products that actually work."
In the crowded world of cosmetics, a store like # is a blessing for Instabrands to get recognized outside the social media realm. Parrott is giving these up-and-coming companies an opportunity to expand their businesses and make their names known alongside the world's top beauty brands, while still keeping them connected to their loyal Instagram followers.
"One example is this self-tanner called Cocoa Brown out of Ireland," Parrott said. "I was already carrying it in Ricky's before Kylie Jenner posted about it... After that picture, I sold out of everything I had." If you're planning to visit NYC, make sure to check out # for their expansive selection of Instabrand beauty products.
Here are five brands that you can find at the store now.
Leyla Milani
The actress, model, and TV host started her luxury hair care line in 2009 and has over 644,000 Instagram followers.
Sugarpill
L.A.-based Sugarpill launched in 2010 and has since amassed a large following of cruelty-free makeup lovers. The company was also named the official makeup at Hello Kitty's 35th anniversary celebration.
Coloured Raine
The two-year-old beauty brand includes products for eyes, lips, and nails PLUS a line of vegan beauty products.
Morphe Brushes
Morphe Brushes is also a Southern California-based cosmetics line that features brush sets, palettes, and many more.
Cocoa Brown Tan
Founded by beauty expert Marissa Carter, Cocoa Brown tan received a lot of media attention after Kylie Jenner posted about it on her Instagram.
Images: rickys_nyc, leylamilani, sugarpill, colouredraine, morphebrushes, kyliejenner/Instagram (6)